Jean Smith is a visual artist based in Liverpool. She creates imagery inspired by punk subcultures.
Using a variety of techniques including collage, drawing and embroidery Smith shows admiration for punk fashion and aesthetics.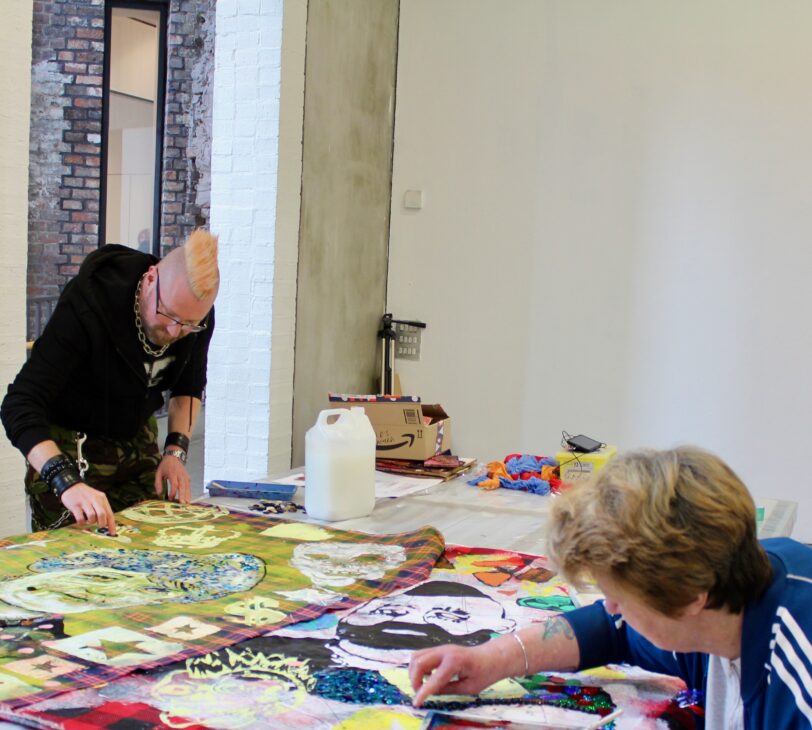 Studio Me
Smith is taking part in Studio Me, Blue Room's artist development project. Through this she has received mentoring from visual artist Ben Youdan. Having a shared interest in punk and anti establishment imagery, Youdan has supported Smith to develop her ideas and collage making techniques.