John Steele is a visual artist who draws and paints the things he enjoys seeing, with a particular interest in people and pets. Steele aims to portray his subjects accurately. Referring to photographs, Steele seeks to capture likeness and lighting, making his subjects appear as in real life.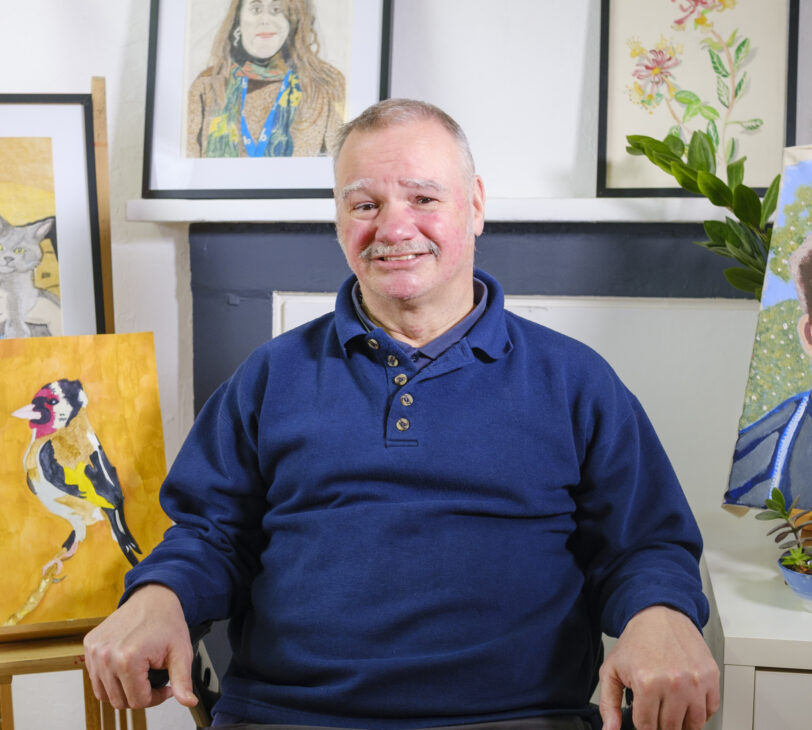 Studio Me
Steele is part of Studio Me, Blue Room's artist development project. He has been developing his painting and animation skills in the studio.
Steele was recently commissioned to create a limited edition screen print and postcard for Output Gallery's postal exhibition Studio Me and You.