Francisco Carrasco, Suki Chan, Gav Cross, Alan Dunn, Roger Hill, Philip Jeck, Brigitte Jurack, Mary Prestidge, Jonathan Raisin.
As part of Bluecoat's ongoing project Where the Arts Belong, leading visual artists, writers, storytellers, dancers, musicians and composers have worked creatively with people living with dementia on a wide range of artistic activities. While experienced at working with others, this was the first time each artist had worked in a dementia setting. They have been on this mutually supportive journey with Bluecoat's Participation team, led by artist and facilitator Tabitha Moses.
Starting in 2019 and continuing into 2022, the artists have navigated the emergence of Covid 19, while remaining dedicated to working with the residents, staff and families of North West Belong Villages. An additional sister strand We Belong Together was also developed to help tackle the isolation brought on by lockdowns for older people.

Hear from former Bluecoat Head of Programme Marie-Anne McQuay for an insight into the exhibition in this film by Ben Potts.
The exhibition offered a glimpse into the processes, artists works and responses created across this period via our upper level gallery. The exhibition contained photography, ceramics, audio works, handmade books, a reading space and a space for you to respond creatively to the project. A further group exhibition will follow at the Grosvenor Museum, Chester autumn 2022.
The artists invited our visitors to settle down to read or make and contemplate how life is essentially the act of Making Sense (Of It All). We are all on this journey together.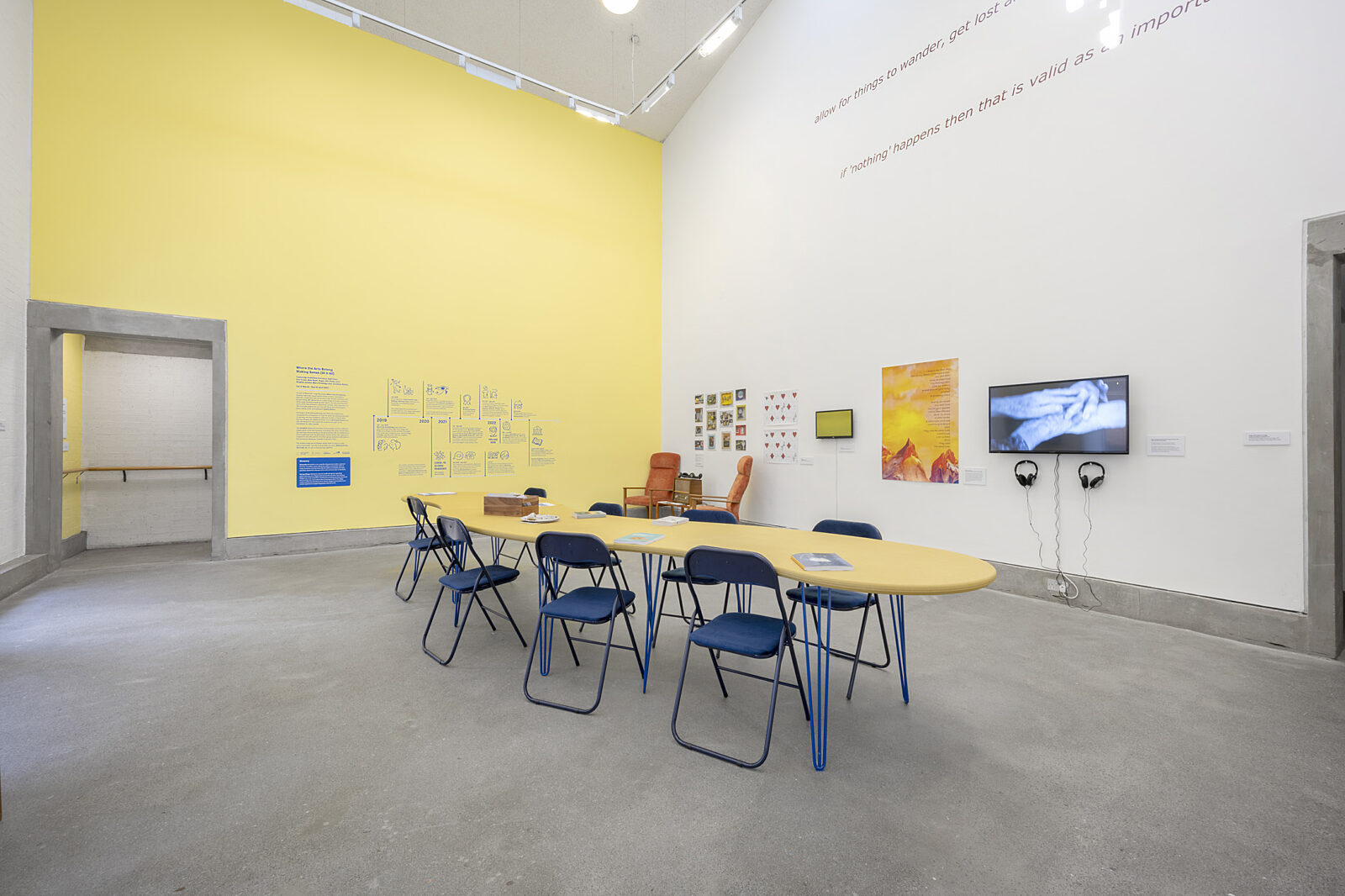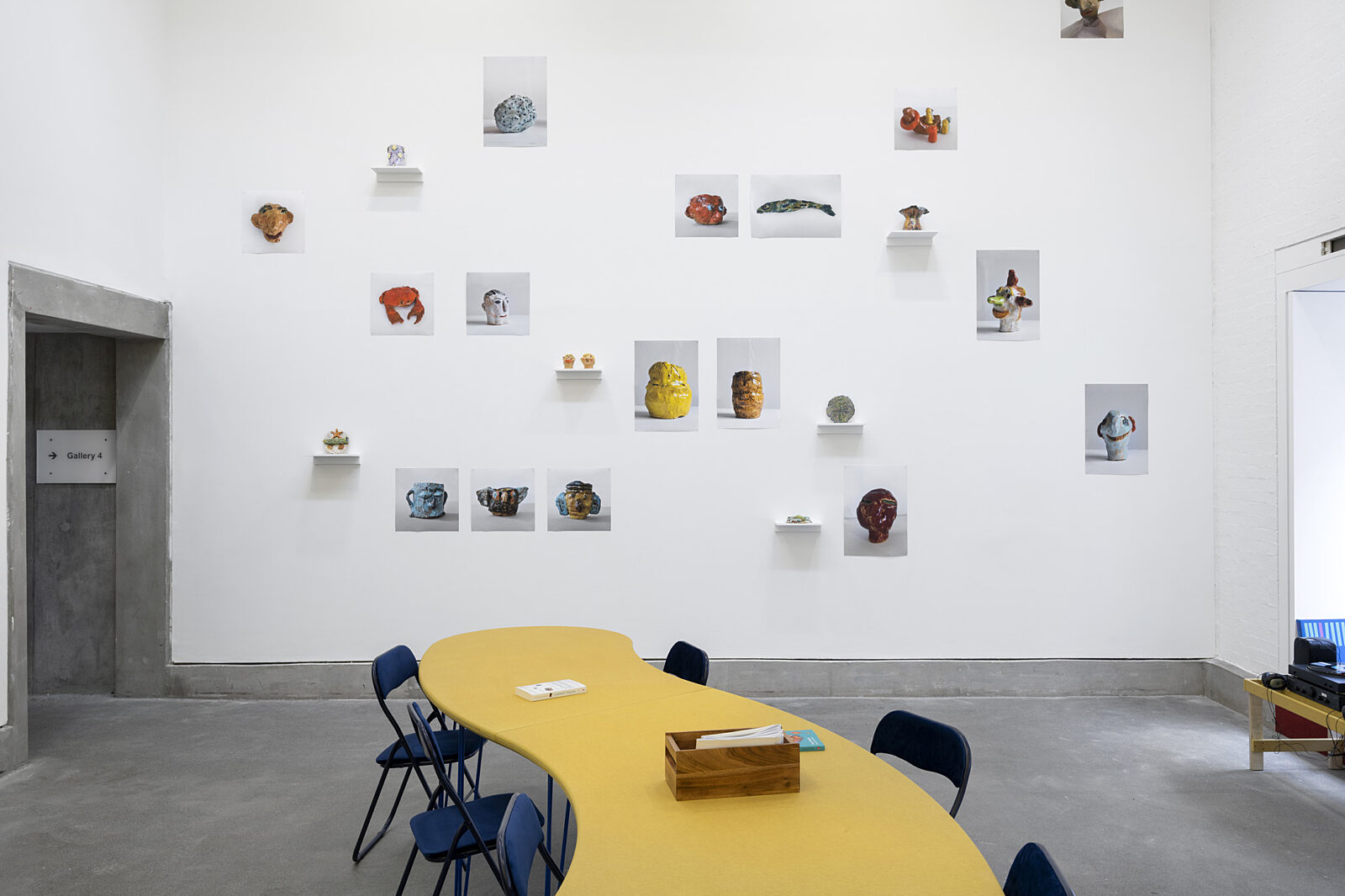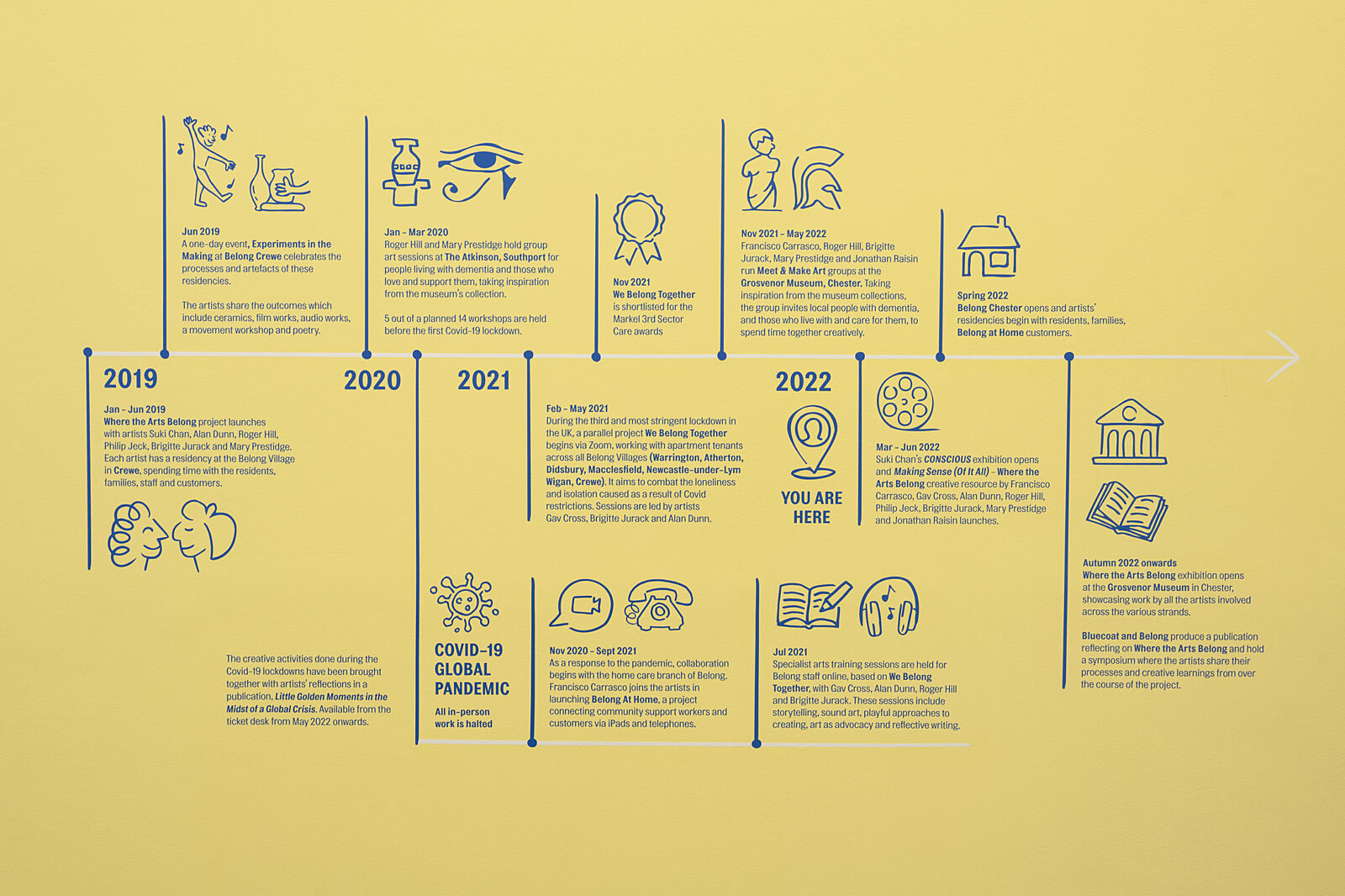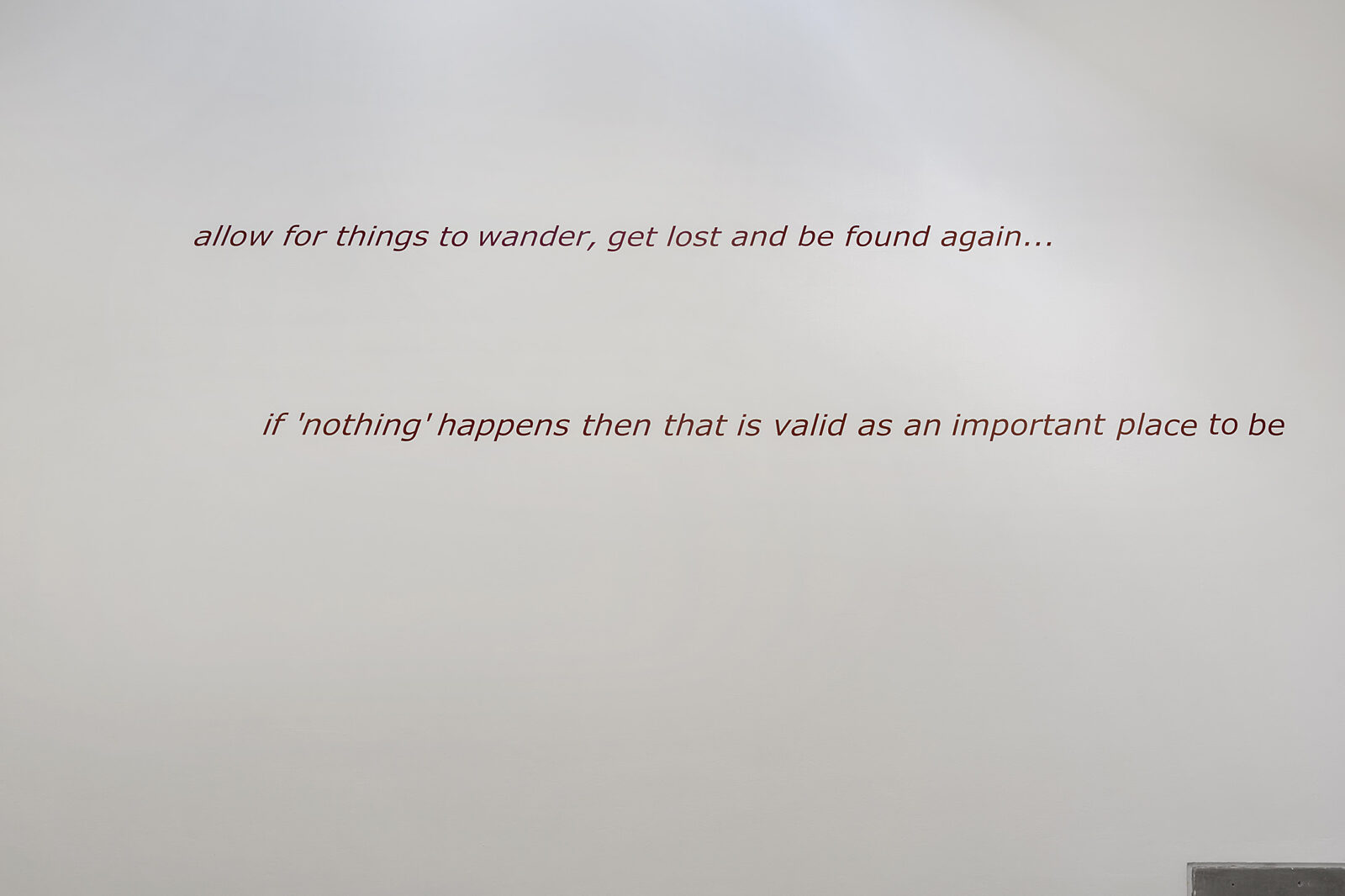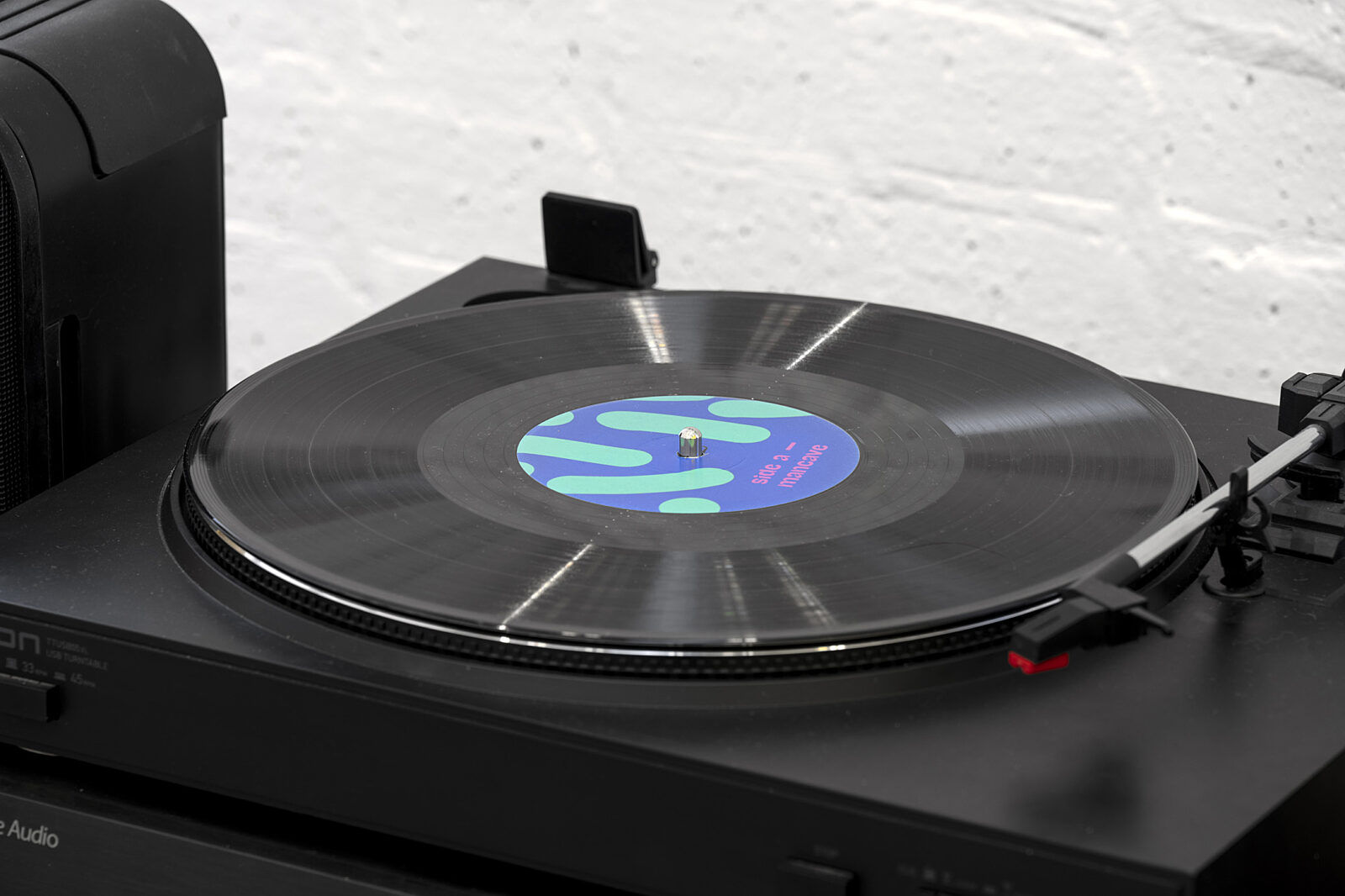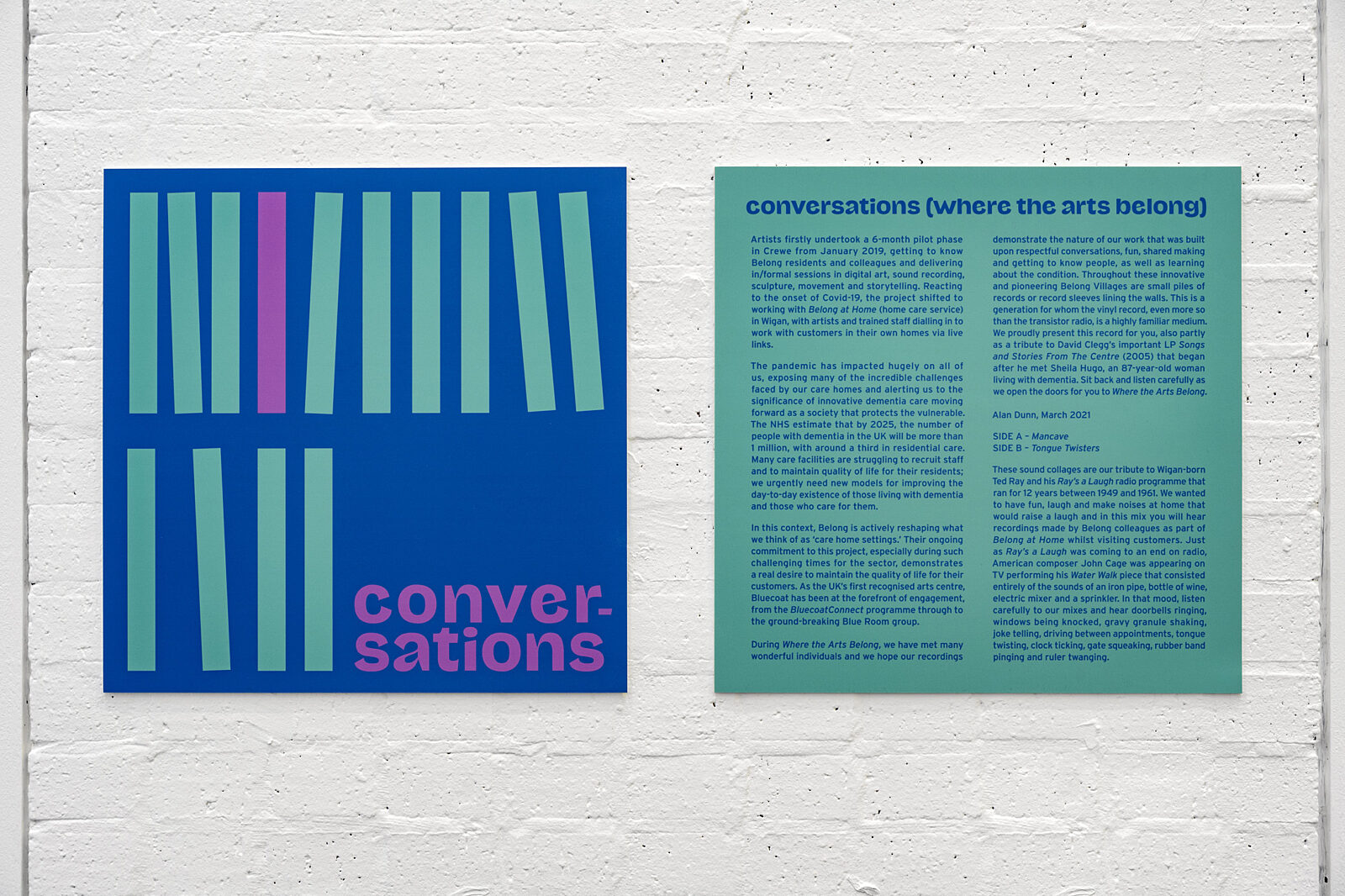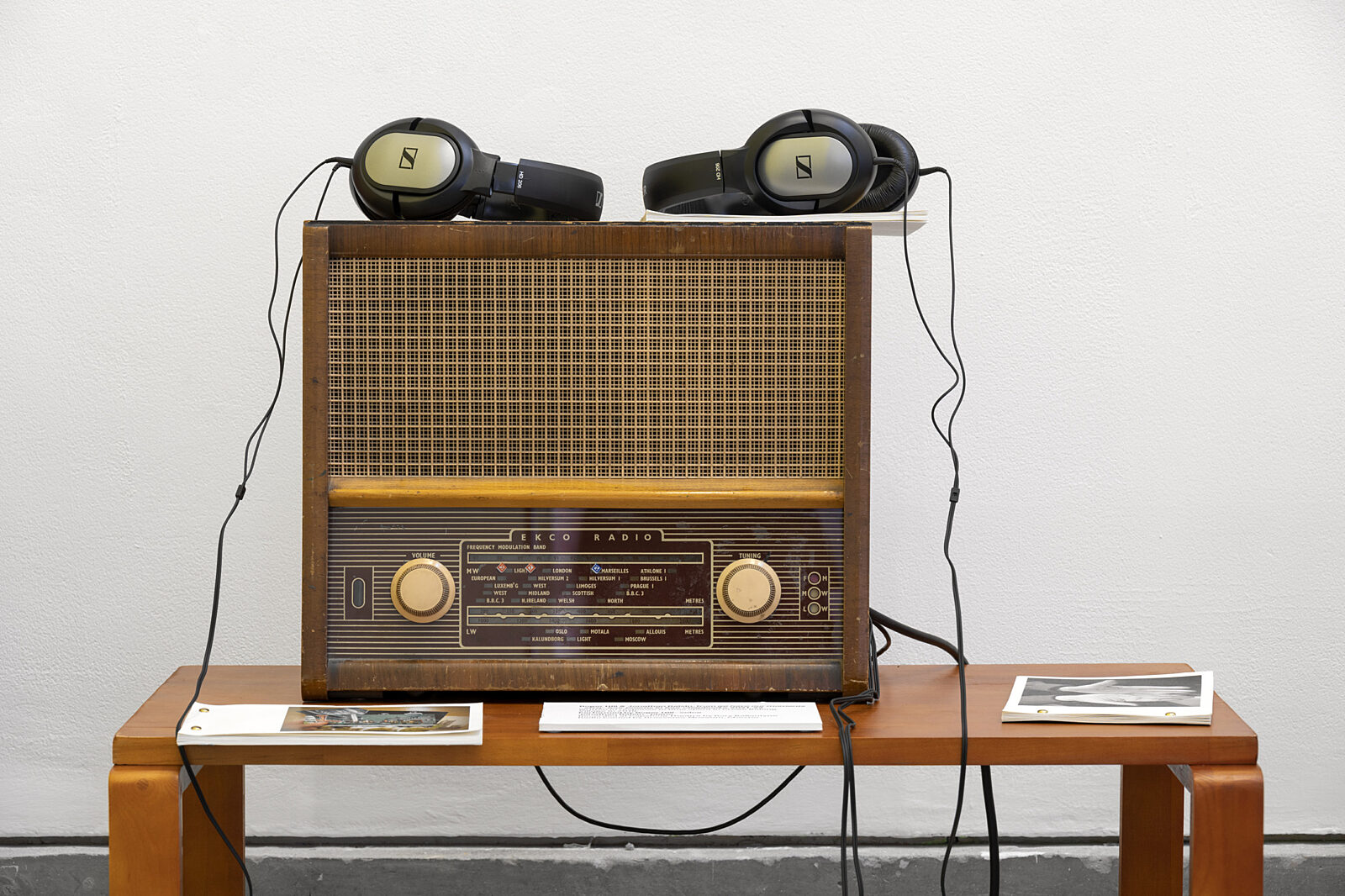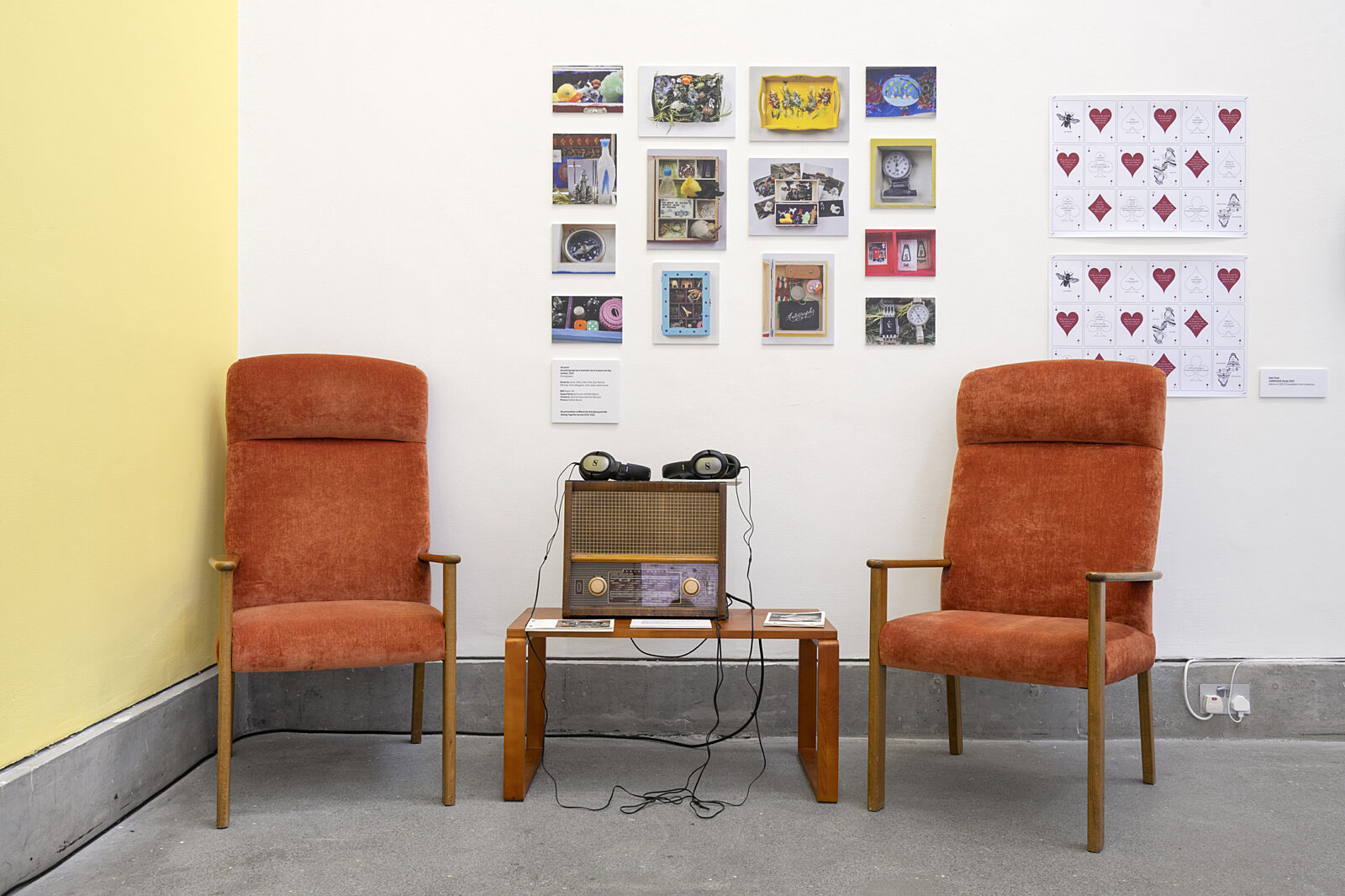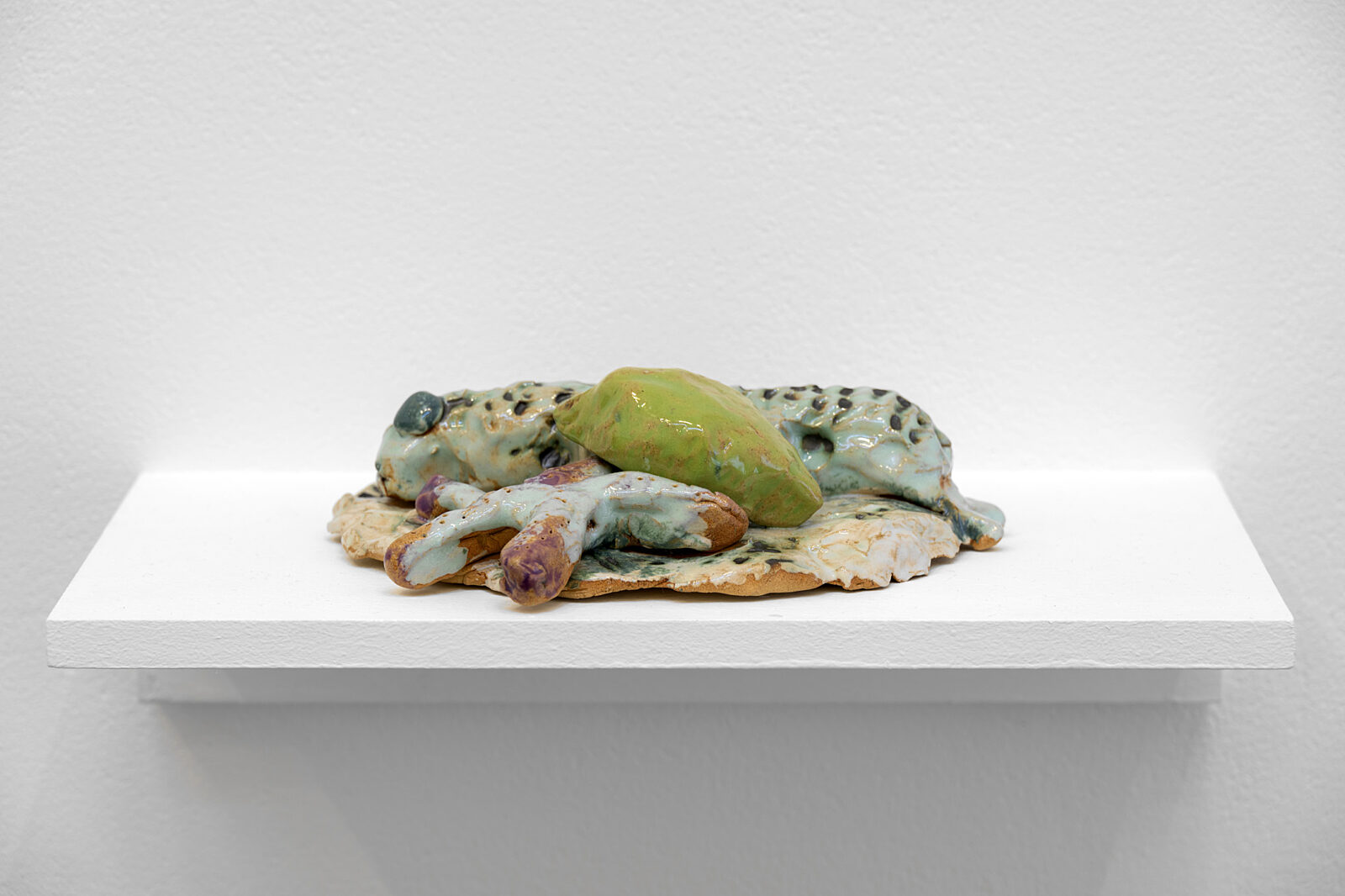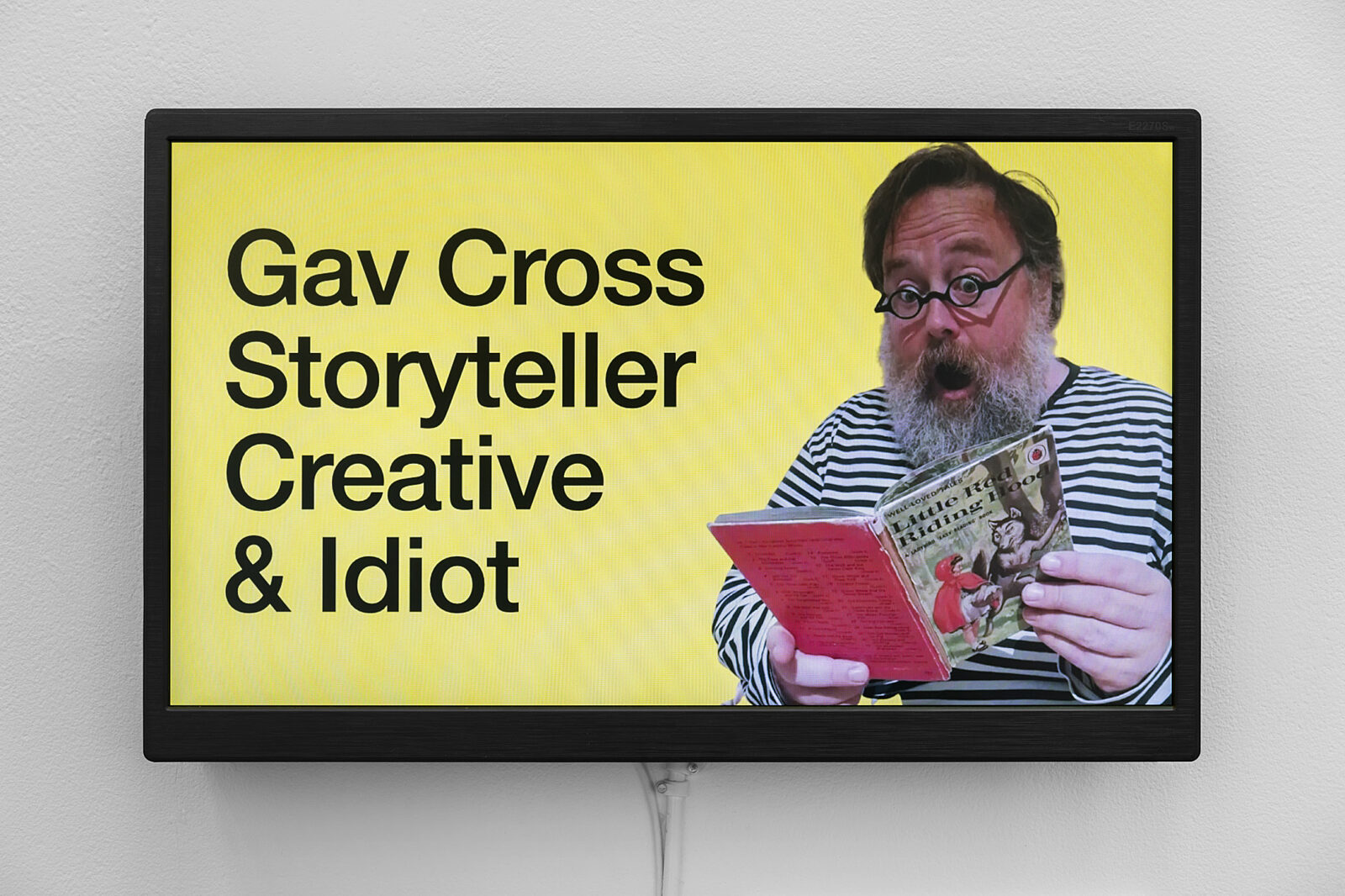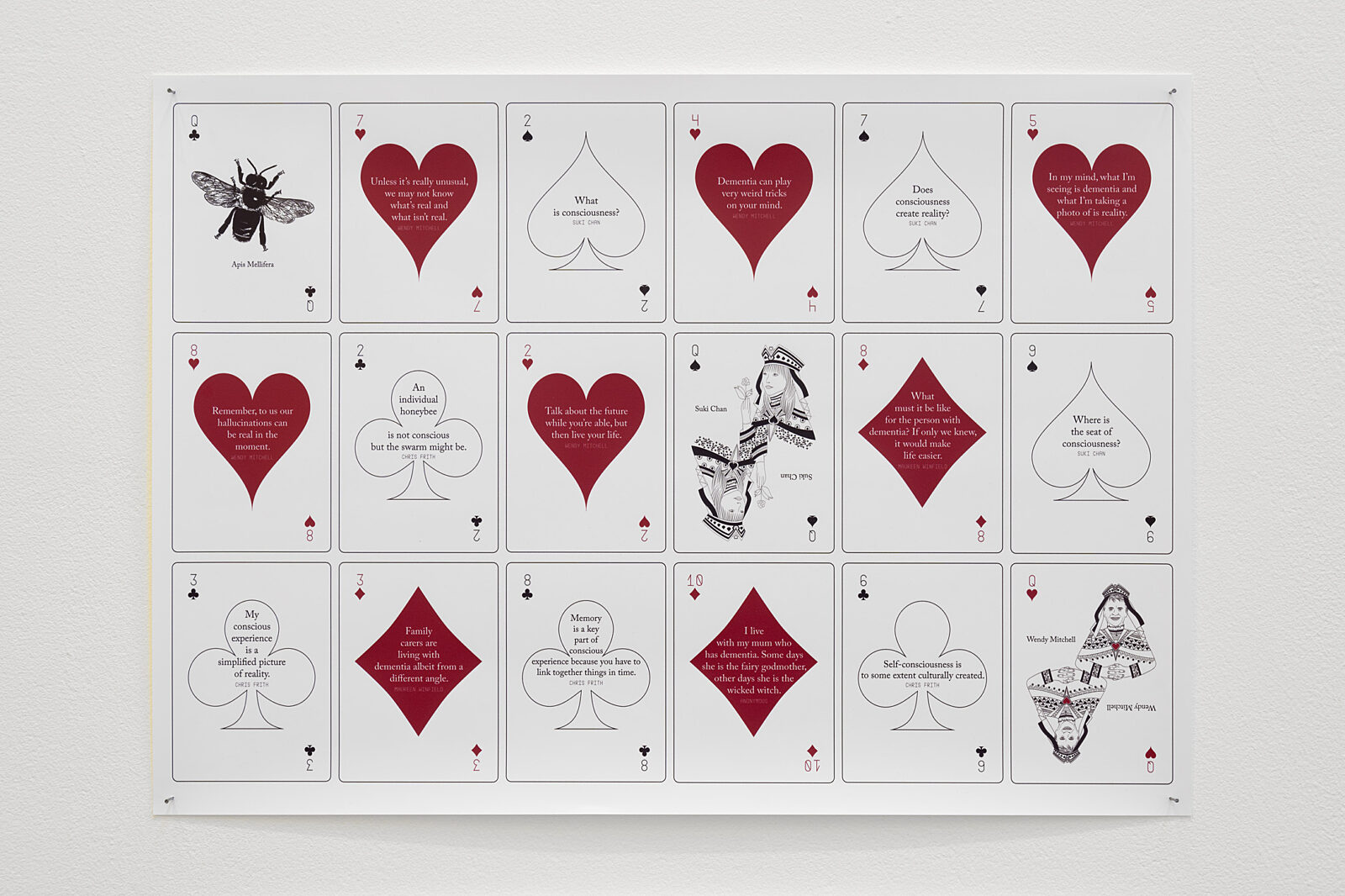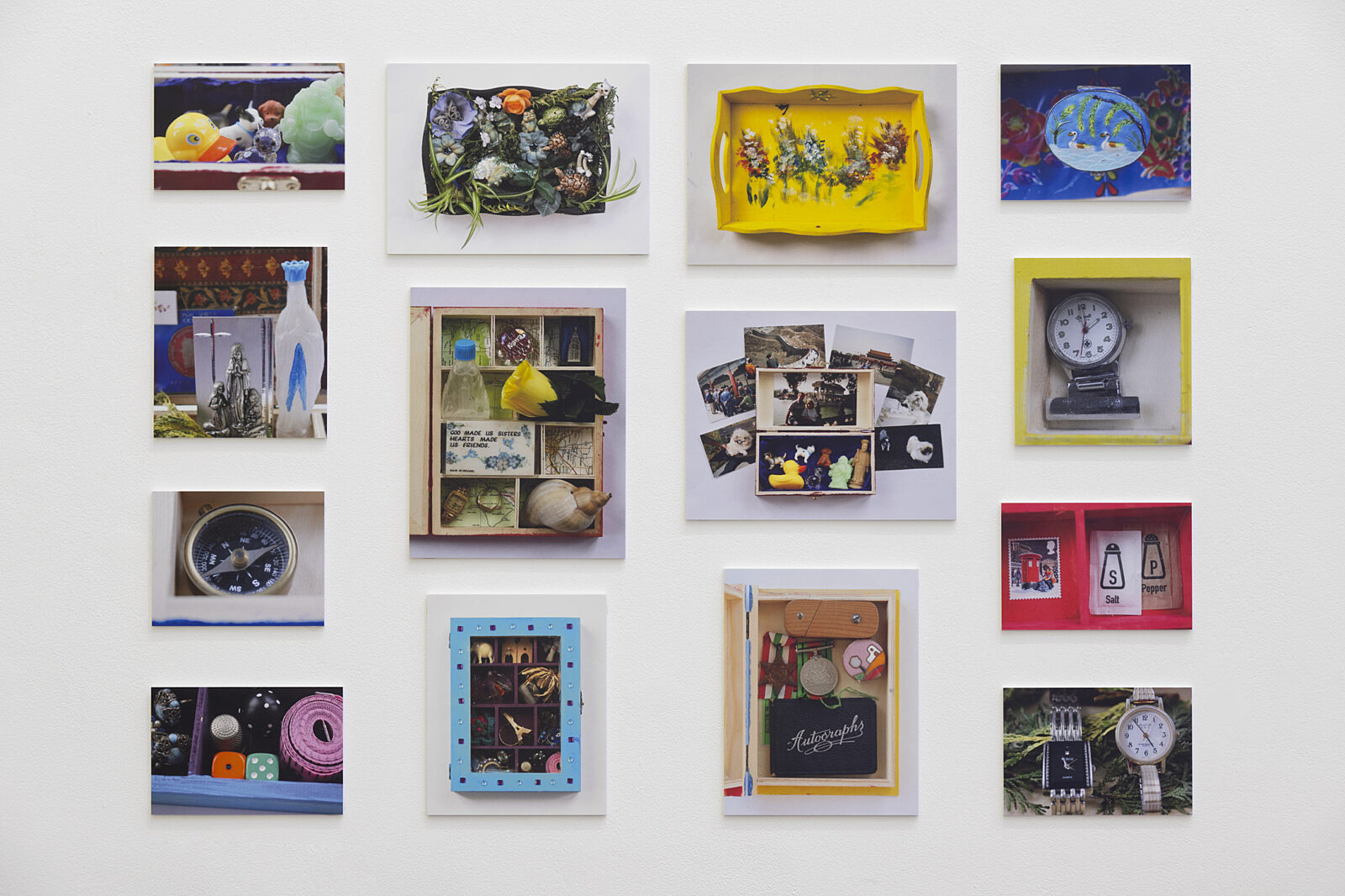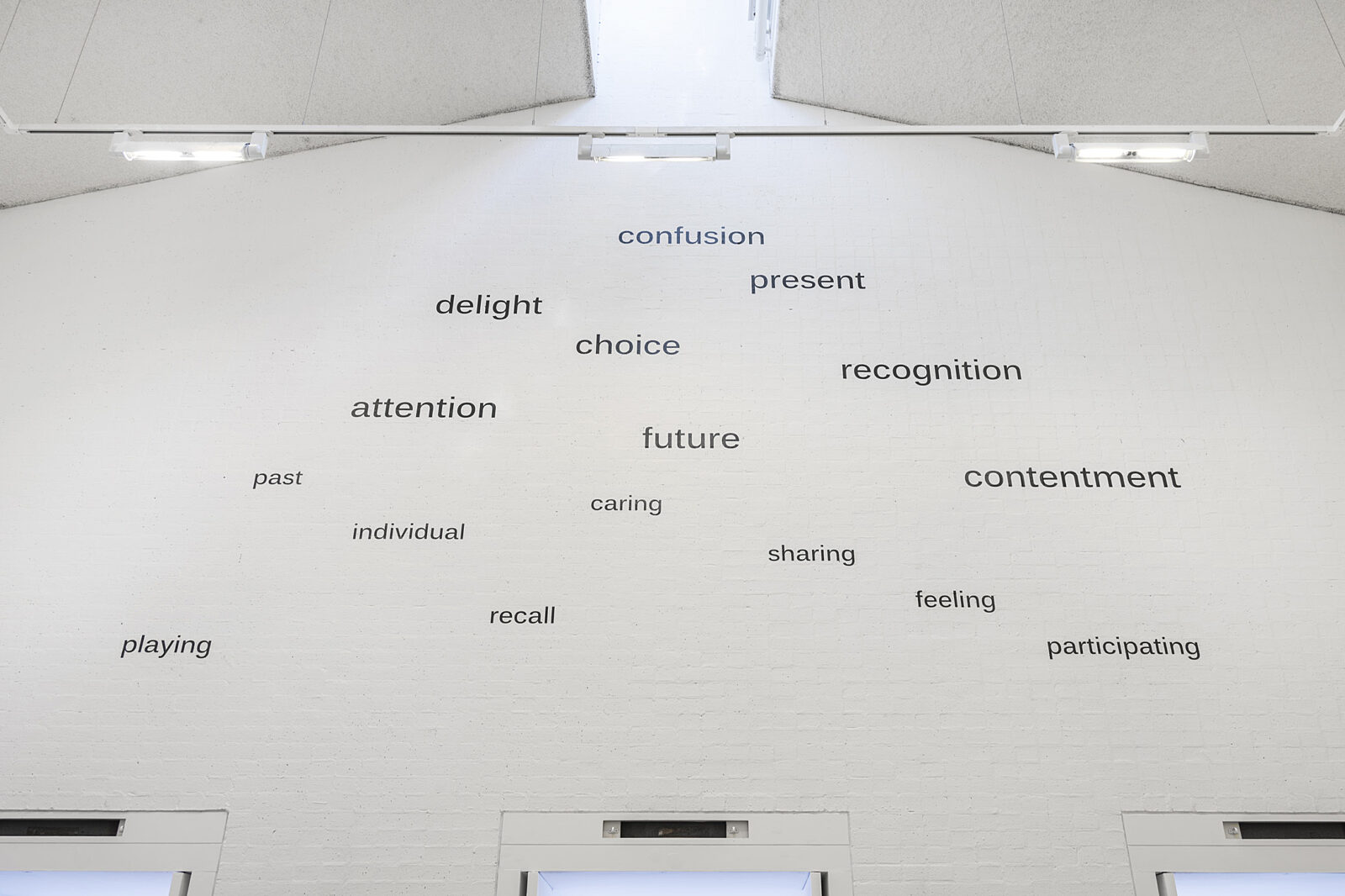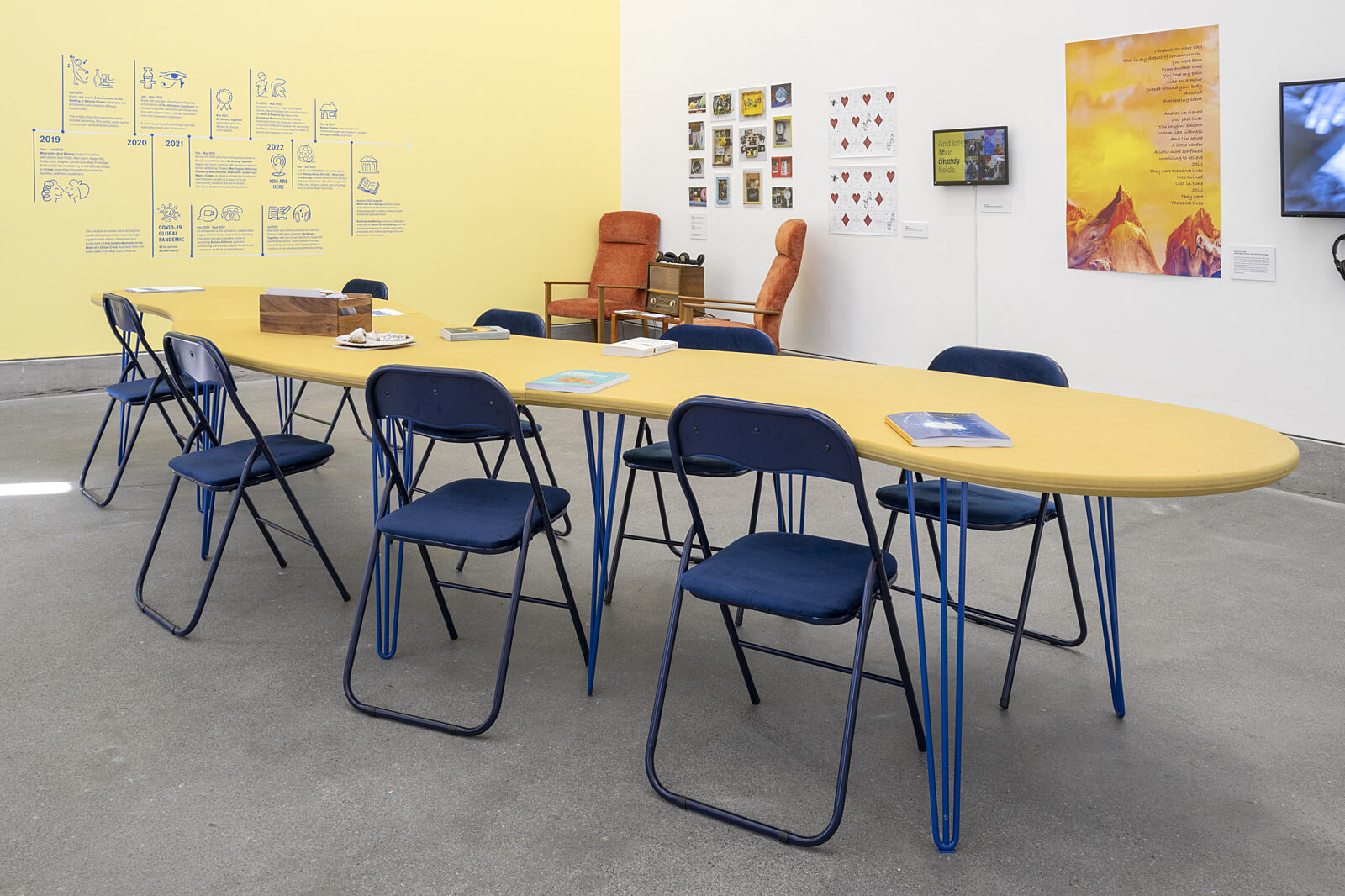 Mary Prestidge
Mary Prestidge is a dancer based in Liverpool. Originally an Olympic gymnast, she started her professional dance career at Ballet Rambert in 1969. Prestidge was co-founder of X6 Collective and its successor Chisenhale Dance Space.
In 2008, Prestidge co-founded Liverpool Improvisation Collective (LIC) studio at Bluecoat, creating an artist-led and designated dance space to allow artists to research and share their work. She continues to develop new work through dance and interdisciplinary art forms in collaboration with LIC artists. Through LIC's three-year partnership with Bluecoat – Inhabit- Mary worked with members of Blue Room to create performing opportunities.
Philip Jeck
Philip Jeck is a multi-media artist, working with sound, film, and installation. Creating sound with record-players since the early 1980's, Jeck has worked with numerous dance and theatre companies while also releasing eleven solo albums. He was awarded the Paul Hamlyn Foundation Award for Composers in 2009.
In 2006, Jeck performed at the opening of 'Walk On', a Bluecoat and Liverpool Biennial exhibition curated for the 6th Shanghai Biennale. In 2017, Jeck collaborated with dance artist Mary Prestidge and Bluecoat's Blue Room, drawing inspiration from a pond that had been created in Bluecoat's small 'secret garden' by members of the Sandon Studios Society in the 20th century.
Hear from some of the artists involved in the project in this online in conversation event.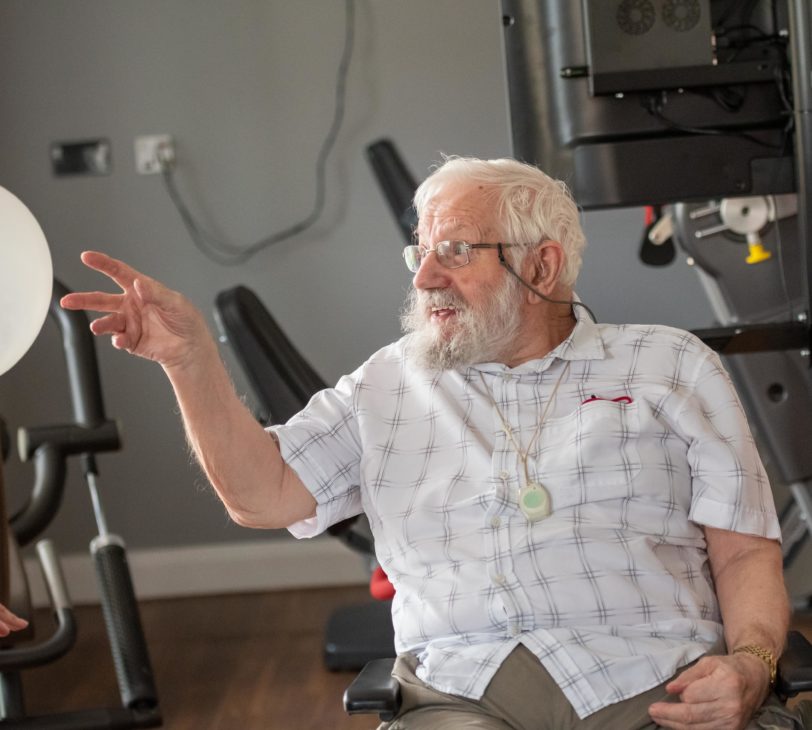 Where the Arts Belong
Find out more about Where the Arts Belong, a groundbreaking project providing enriching arts experiences in specialist dementia care villages across the North West.
About Belong
Belong is a not-for-profit organisation, operating award-winning care villages and community services that support people to live well as their needs change. Expert nursing and dementia care is provided in specialist households and its Admiral Nurses provide additional input for people with dementia and their carers.