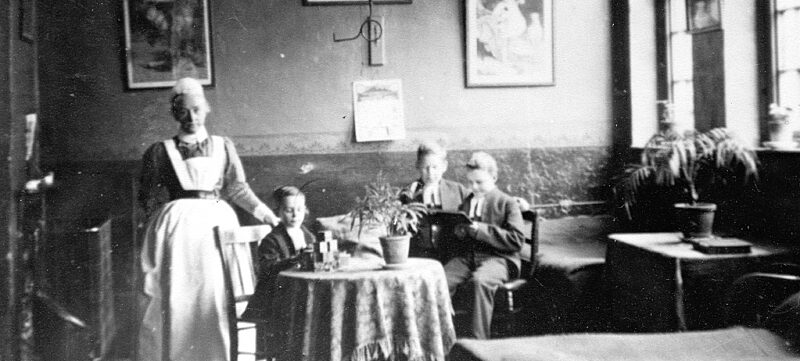 The Liverpool Blue Coat School, also referred to as the Charity School or the Blue Coat Hospital, was the original occupier of the present Bluecoat building in School Lane. The school, set up for the town's orphaned and destitute children, had been founded in 1708 by the Rector of Liverpool, Reverend Robert Styth and Bryan Blundell, a master mariner, much of whose fortune he invested in the school as it grew. He was largely responsible for funding a larger boarding school to replace the original, smaller building opposite St Peter's Church. The exterior frontage, and a little of the inside, remain substantially the same as when the school was built between 1716-25.
This collection contains documents relating to Blundell and to those early years of school life, as well as later documents and photographs from some of the almost 200 years that the school was in the building. It moved to new premises in suburban Wavertree in 1906, where it continues today. We have worked closely with the Liverpool Blue Coat School to develop this website and, as well as the material available in this collection, there are many more documents being prepared to go on to the site.
Our other partner in the My Bluecoat project, Liverpool Record Office at Liverpool Central Library, also houses significant Bluecoat material, and some of this is also on the site. Their holding – relating to both the school and the arts centre – is available to view, by appointment.
If you have material about Blue Coat School when it was in School Lane (until 1906) that you would like to share with us, we would love to hear from you, whether it's an old postcard, a letter from a pupil, a photograph, or even a story relating to a relative who studied here.