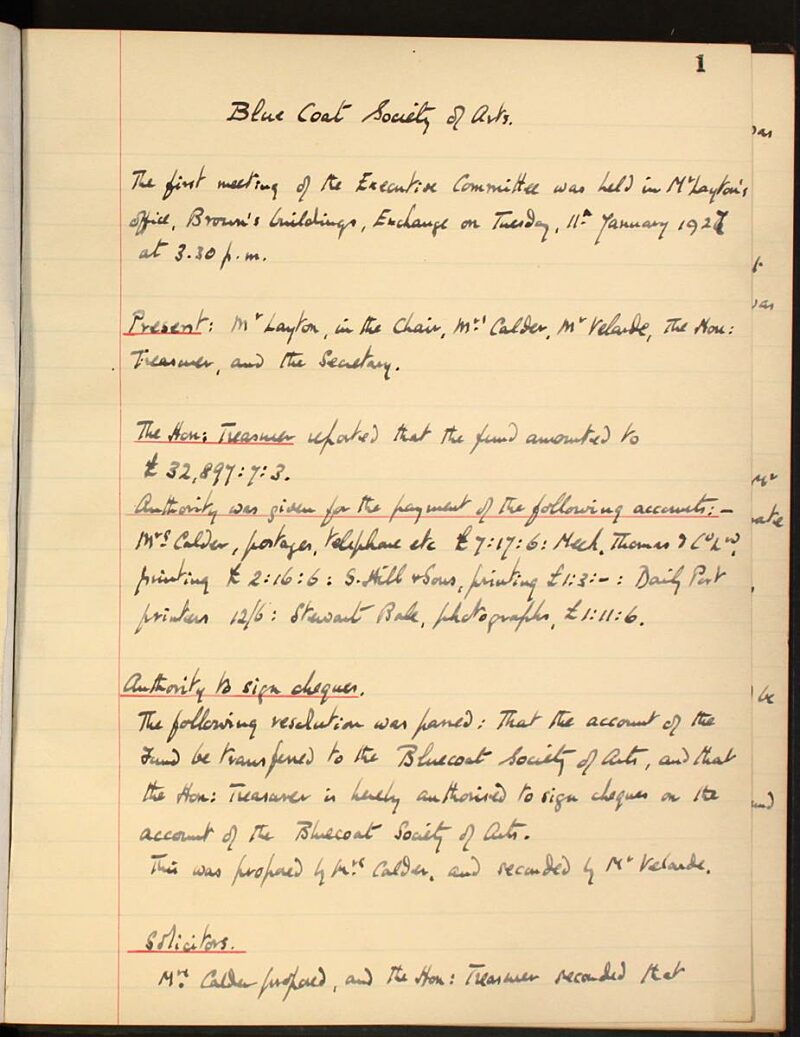 Bluecoat Society of Arts was founded in 1927 following the efforts of the group of artists and art lovers who had occupied the building since 1907, the Sandon Studios Society, to save the building. This makes Bluecoat the UK's earliest arts centre and its constitution enshrines principles that continue to inform our work today: to maintain the historic building for the enjoyment of the people of Liverpool, and to support within it a community of artists and arts organisations, while presenting public exhibitions and events across the arts spectrum.
This collection provides a glimpse into the arts centre's founding years and includes a selection of material relating to later exhibitions, performances, the building's creative tenants and activities across the subsequent decades. There are many more images and documents to be explored on this website, including publicity material, annual reports and documentation of arts programmes.
Image: Martin Creed, Martincreedworks exhibition, 2000.