This display brings together newly commissioned and existing artwork, along with archival material and research relating to the Bluecoat's beginnings as a charity school, along with new findings about its co-founder, the merchant Bryan Blundell and his family.

The group have produced a selection of creative work that will be on display alongside a newly commissioned artwork by artist Grace Thomas.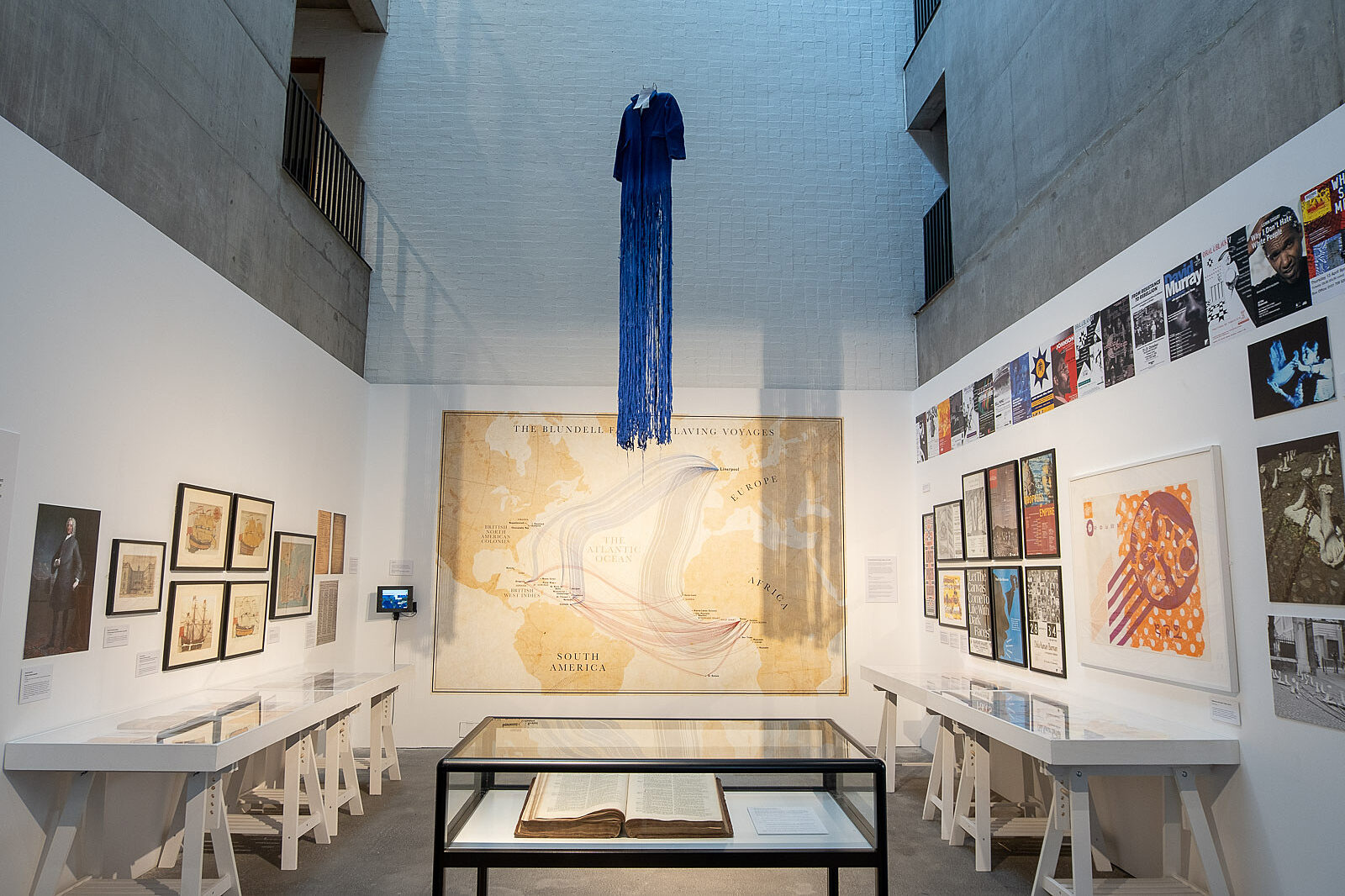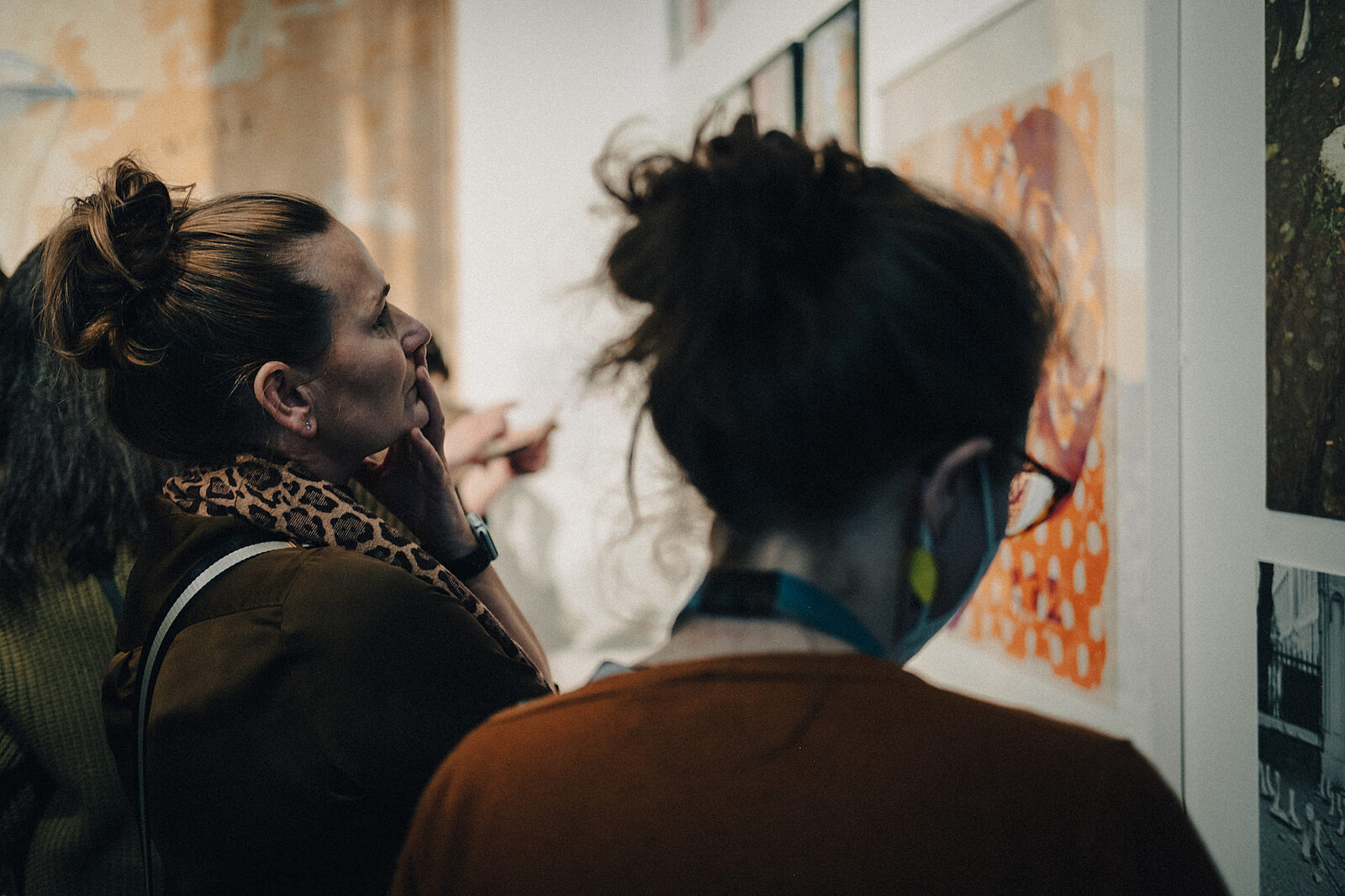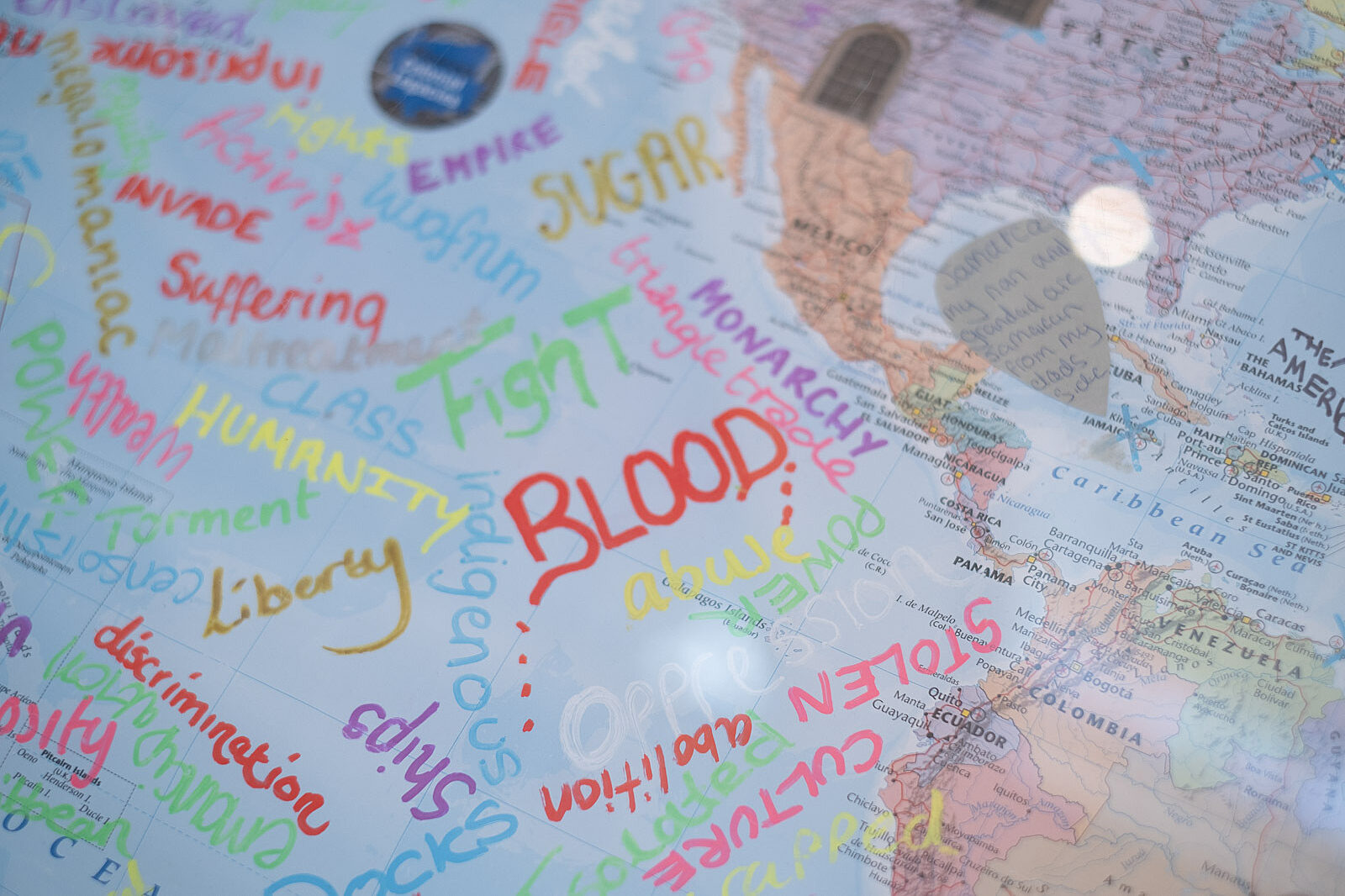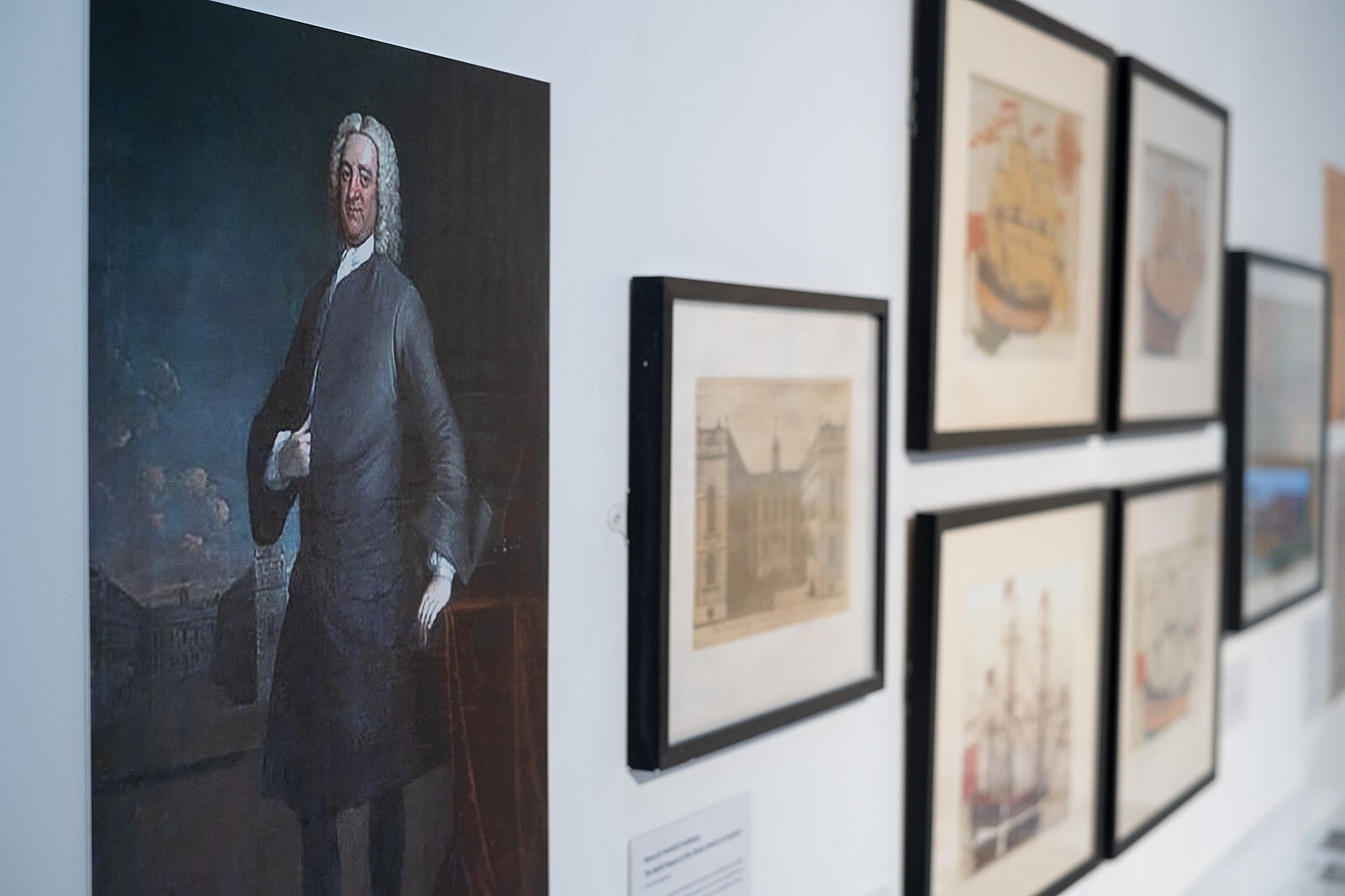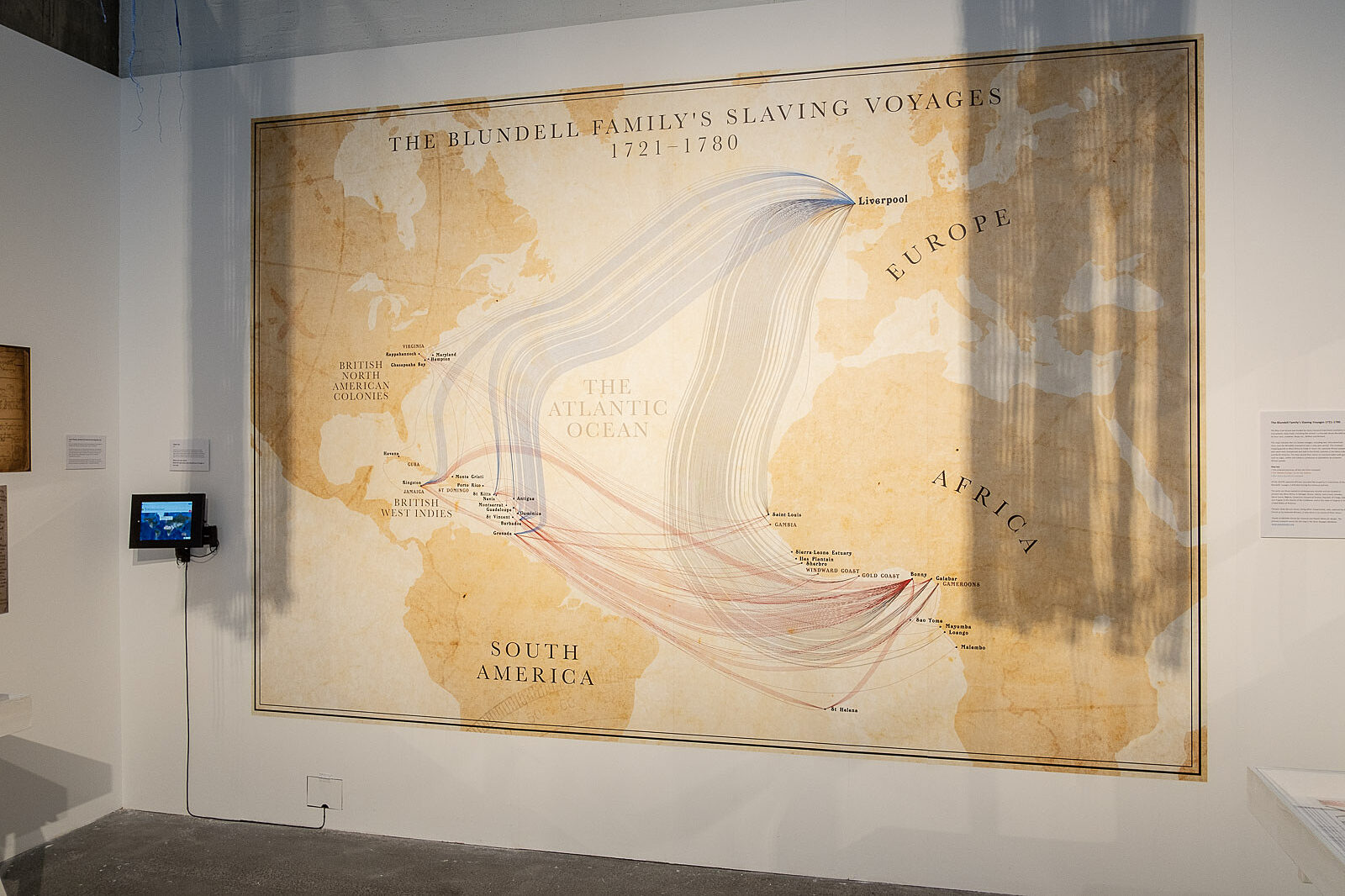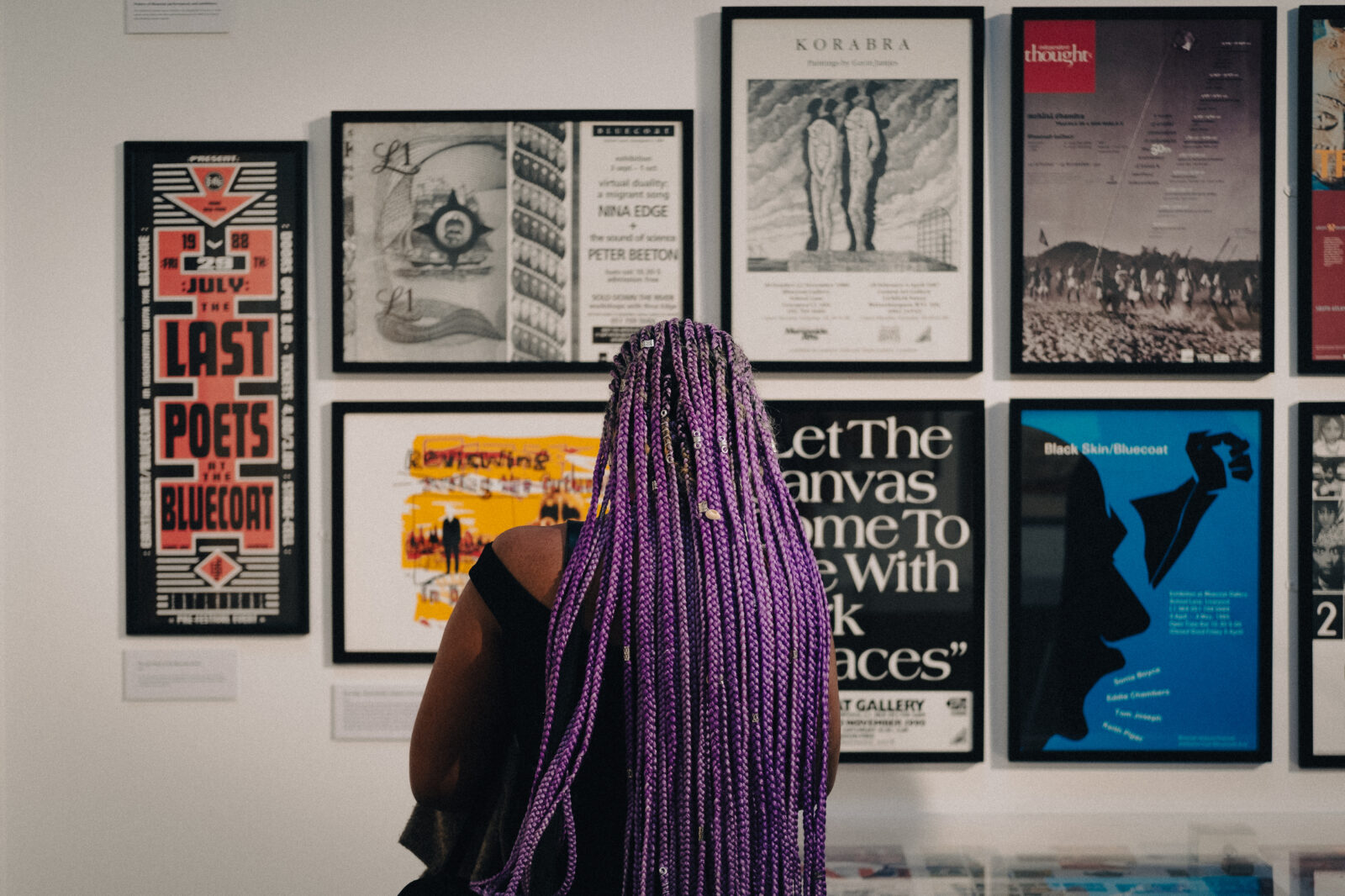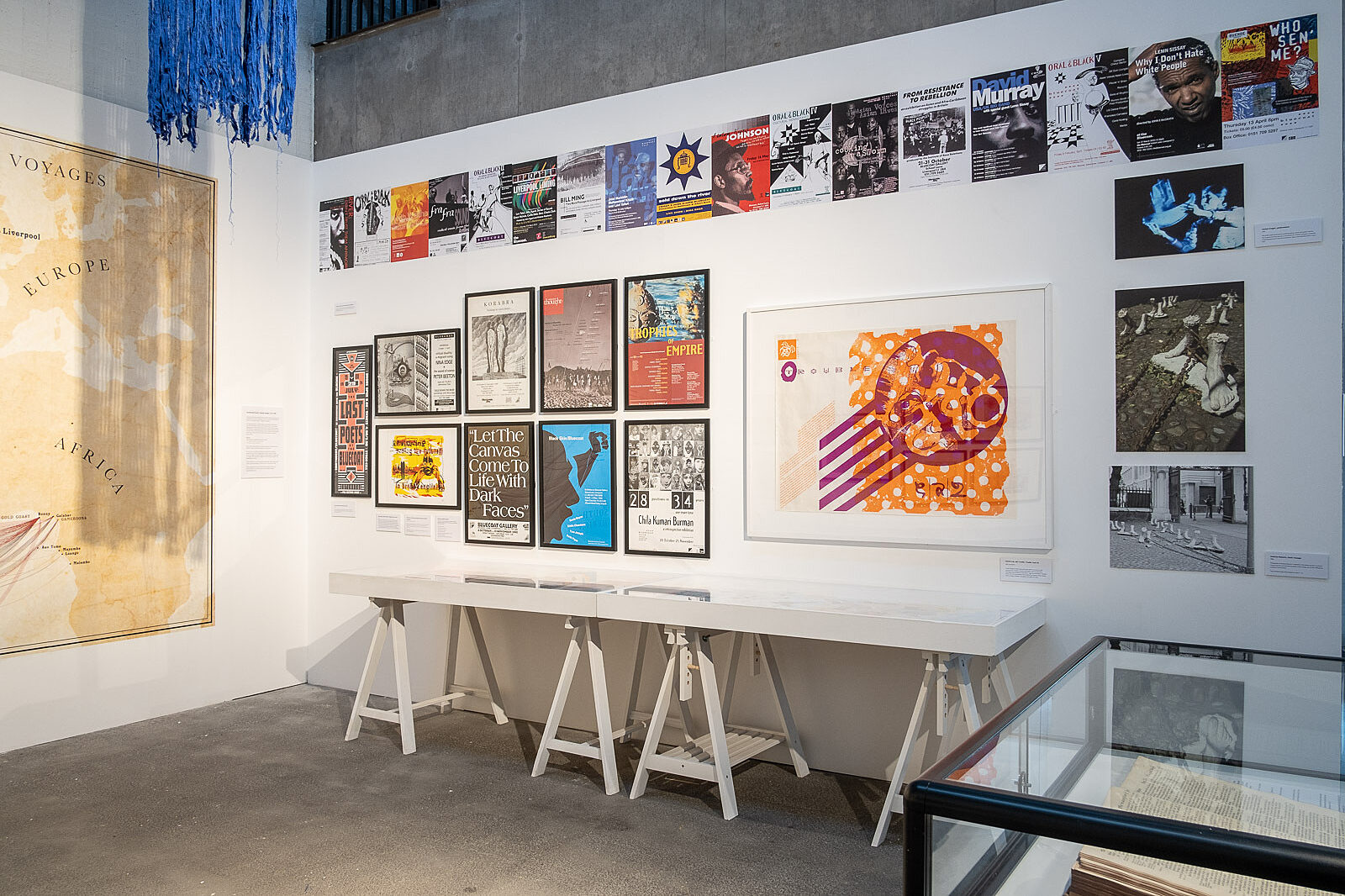 A small blue coat, based on the uniform worn by the eighteenth-century Blue Coat School pupils, will be suspended in the space, its threads unravelling. This reflects the unwinding of contested histories, and the ties between two of the building's central narratives, colonial legacies and the concept of looked after children.
The current Blue Coat School in Wavertree is lending a bible that belonged to Bryan Blundell's son, Jonathan. This is accompanied by documentation of several Bluecoat exhibitions and performances by contemporary artists who have interrogated these legacies over the past four decades, such as the Trophies of Empire exhibition (1992) and Elaine Mitchener's performance Sweet Tooth (2017).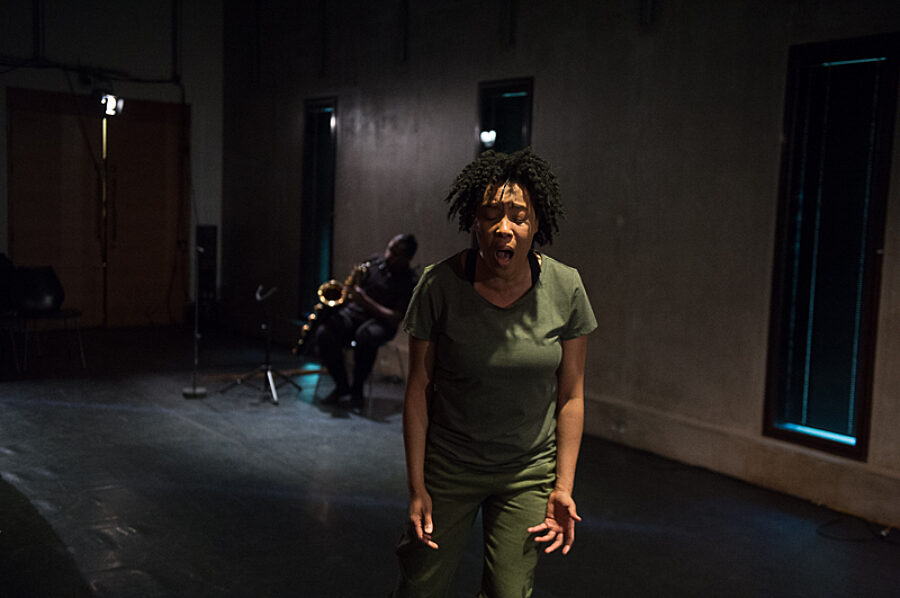 SWEET TOOTH Bluecoat performance, 2017. In partnership with the Stuart Hall Foundation and International Slavery Museum, and funded by Arts Council England and PRS Foundation. Photo by Brian Roberts.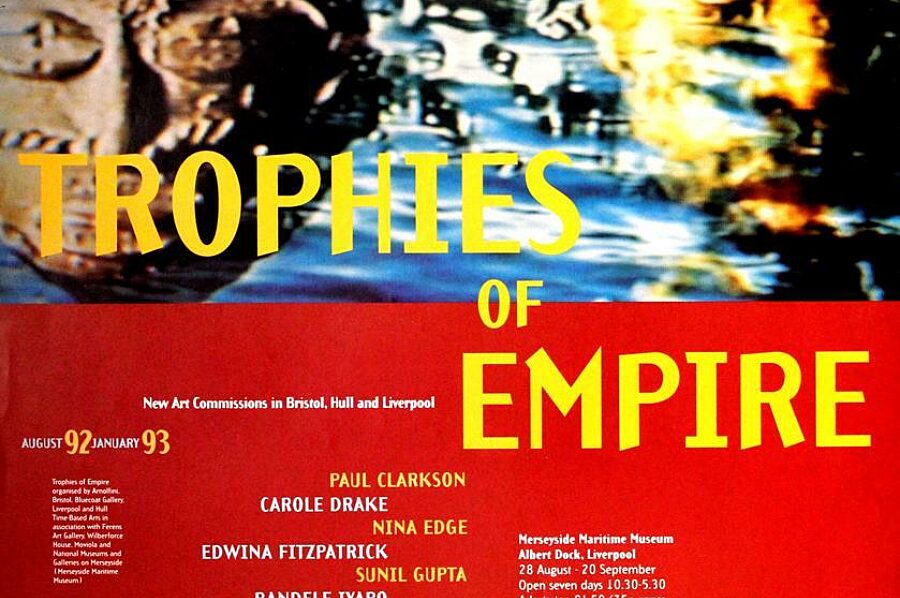 Poster for Trophies of Empire exhibition, 1992
Take a look at this short film to find out more and to see what the group achieved throughout the project.
Colonial Legacies Hyper-fiction
Bluecoat's heritage is revealed through an online hyperfiction artwork, where you can choose your own non-linear adventure through the building's past and present, and discover its key colonial connections through the eyes of a young visitor.
One of the young participants from the project, Nia Mensah set the scene for this tour, working with digital artist collective Ash//Ella to develop this online tour.
The Colonial Legacies project is part of a wider exploration into the Bluecoat's Echoes and Origins, happening alongside another project focusing on Looked After Children.
The starting point for Colonial Legacies was the building's original function as a charity school for poor children from 1718 to 1906, when the school moved to its present-day site in Wavertree.