As part of Bluecoat's ongoing project Where the Arts Belong, leading visual artists, writers, storytellers, dancers, musicians and composers have worked creatively with people living with dementia on a wide range of artistic activities. While experienced at working with others, this was the first time each artist had worked in a dementia setting. They have been on this mutually supportive journey with Bluecoat's Participation team, led by artist and facilitator Tabitha Moses.

Hear from Bluecoat Head of Programme Marie-Anne McQuay for an insight into the exhibition in this film by Ben Potts.
Starting in 2019 and continuing into 2022, the artists have navigated the emergence of Covid 19, while remaining dedicated to working with the residents, staff and families of North West Belong Villages. An additional sister strand We Belong Together was also developed to help tackle the isolation brought on by lockdowns for older people.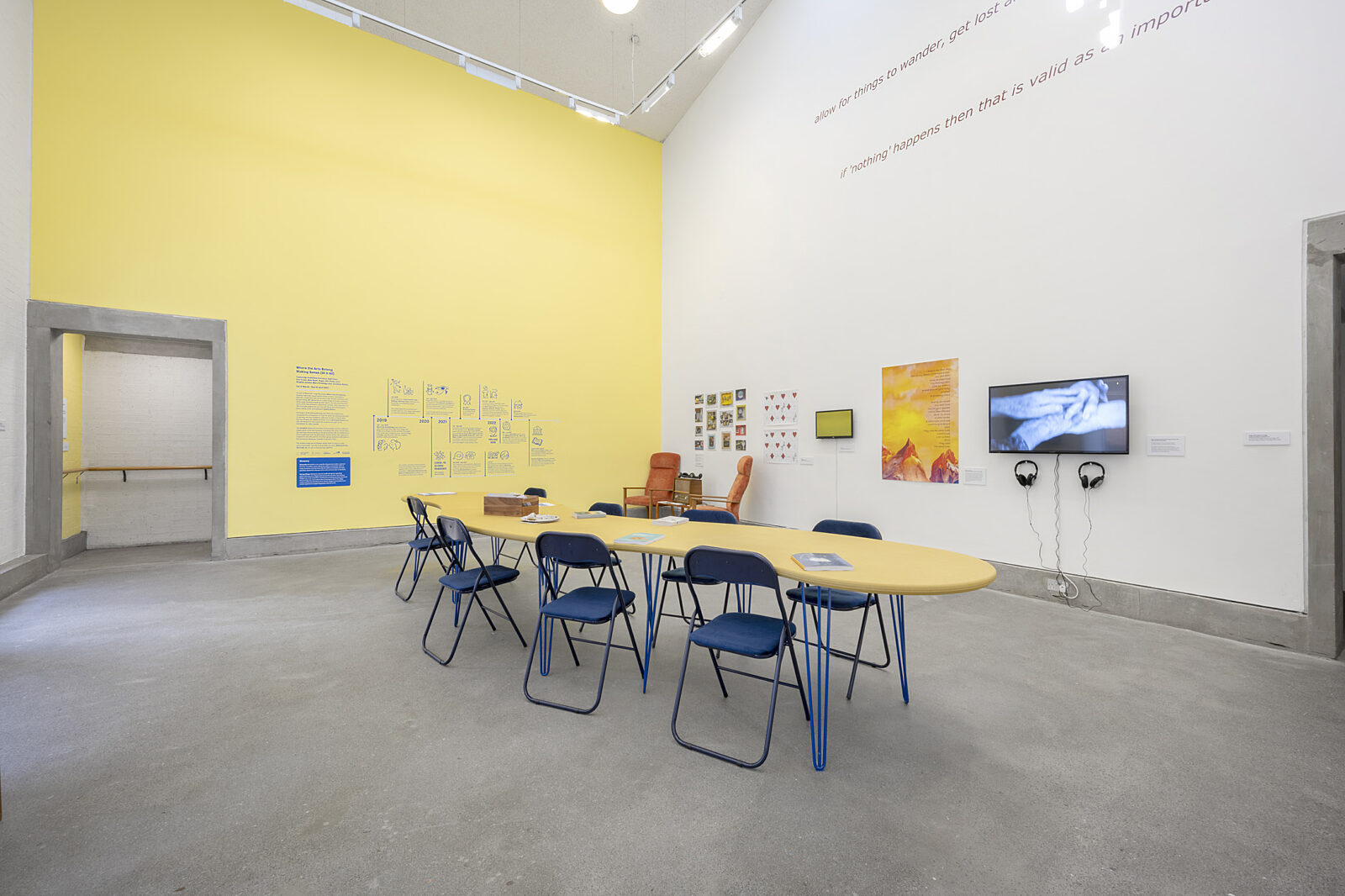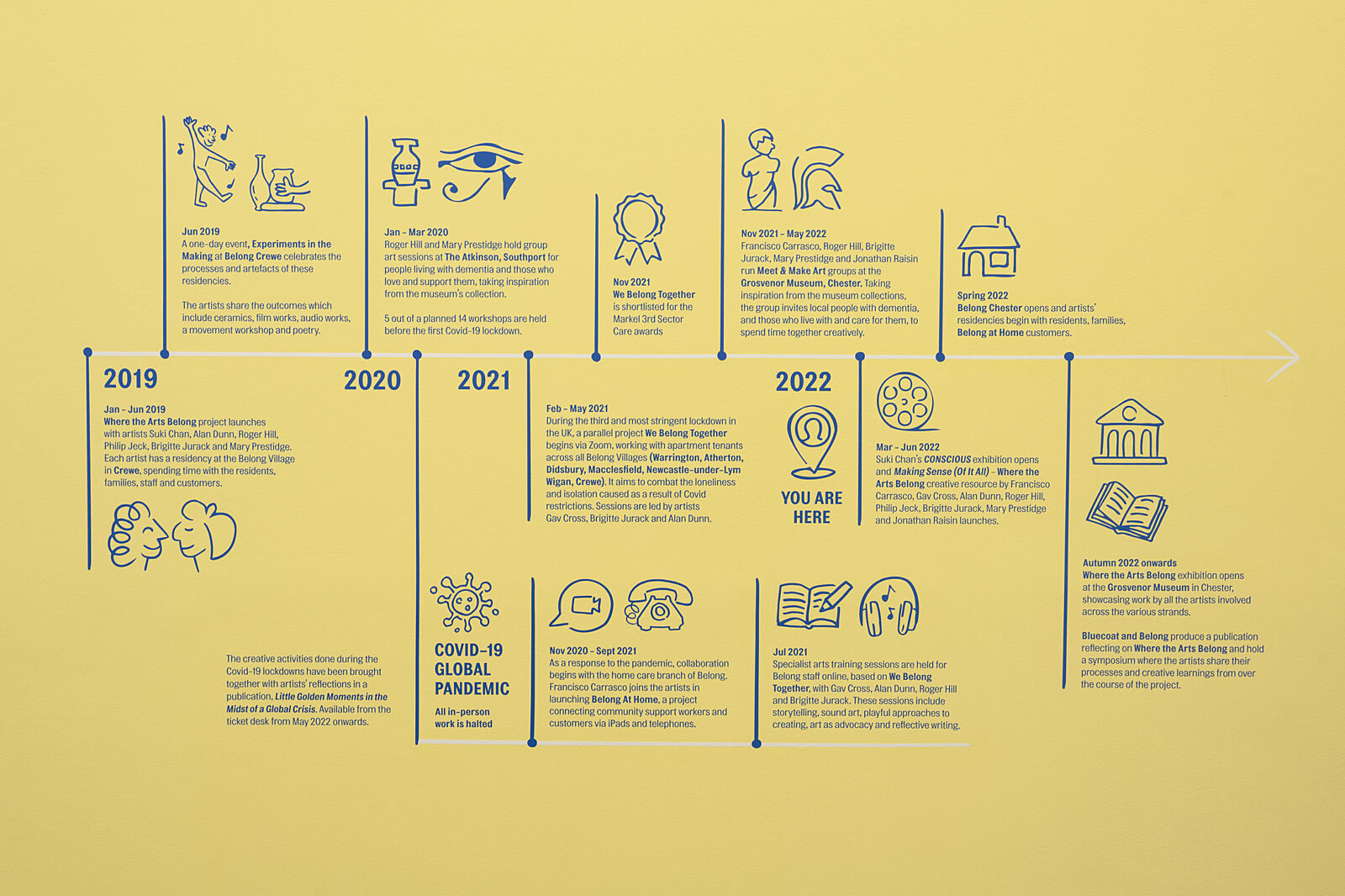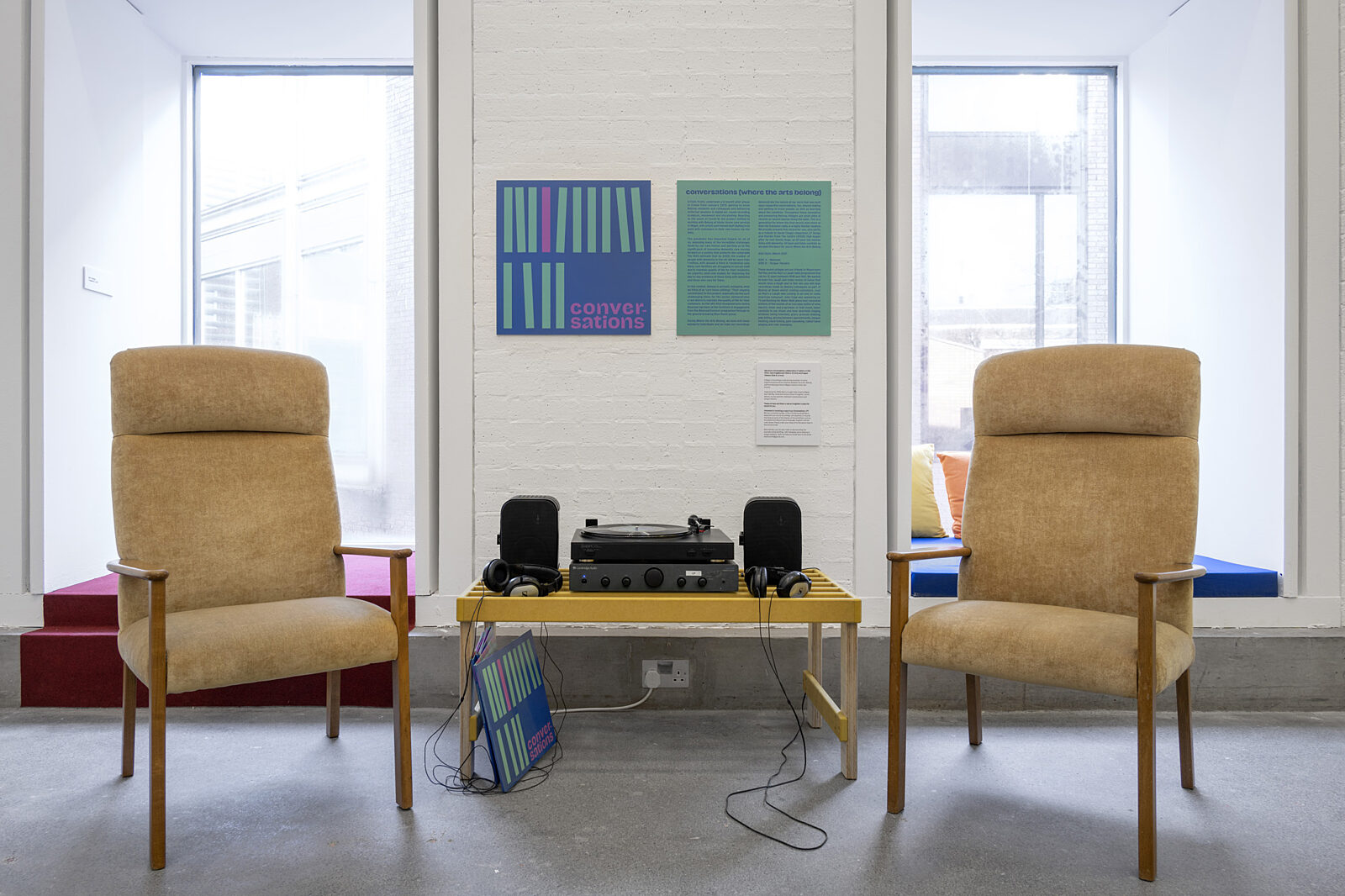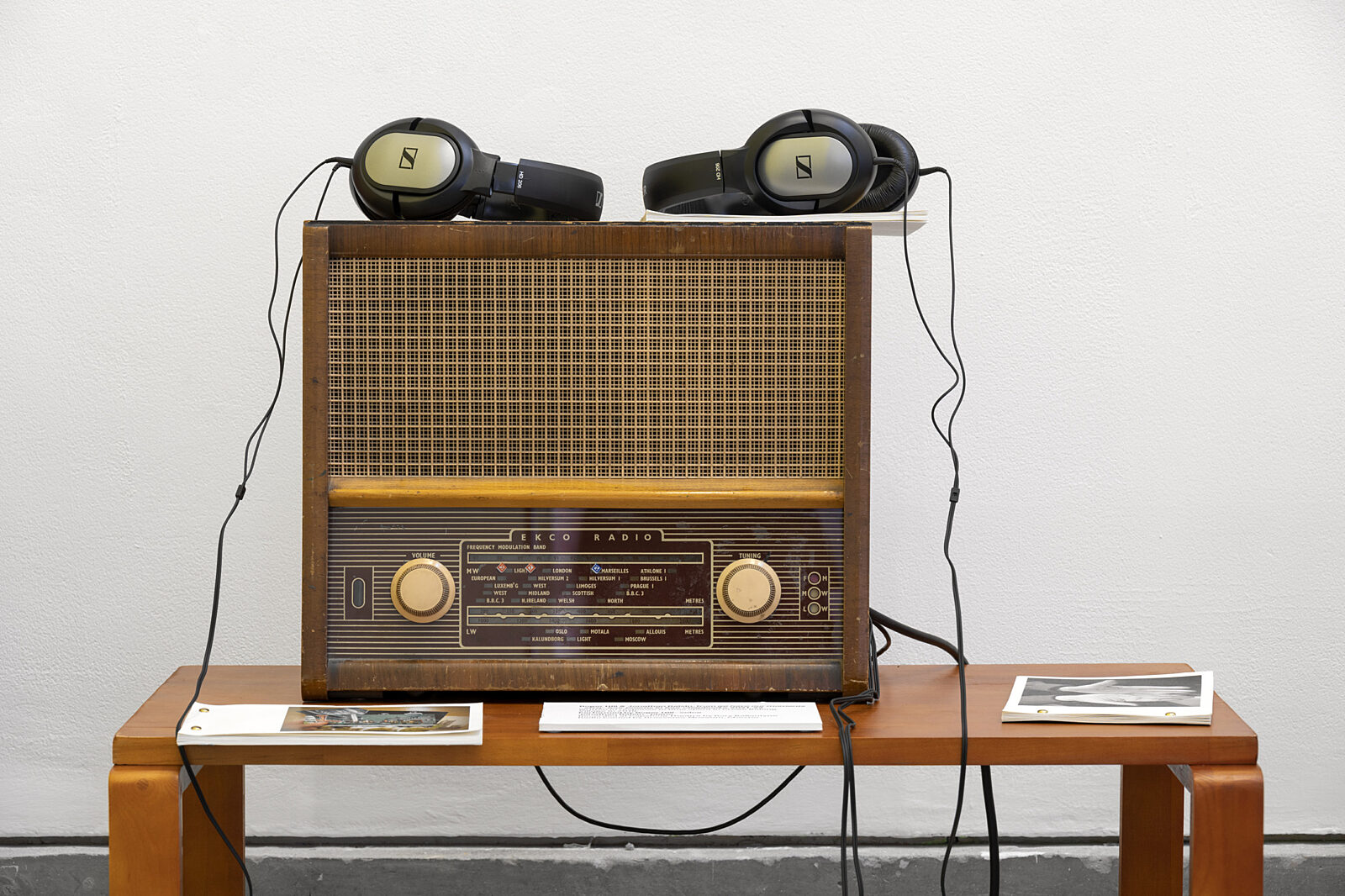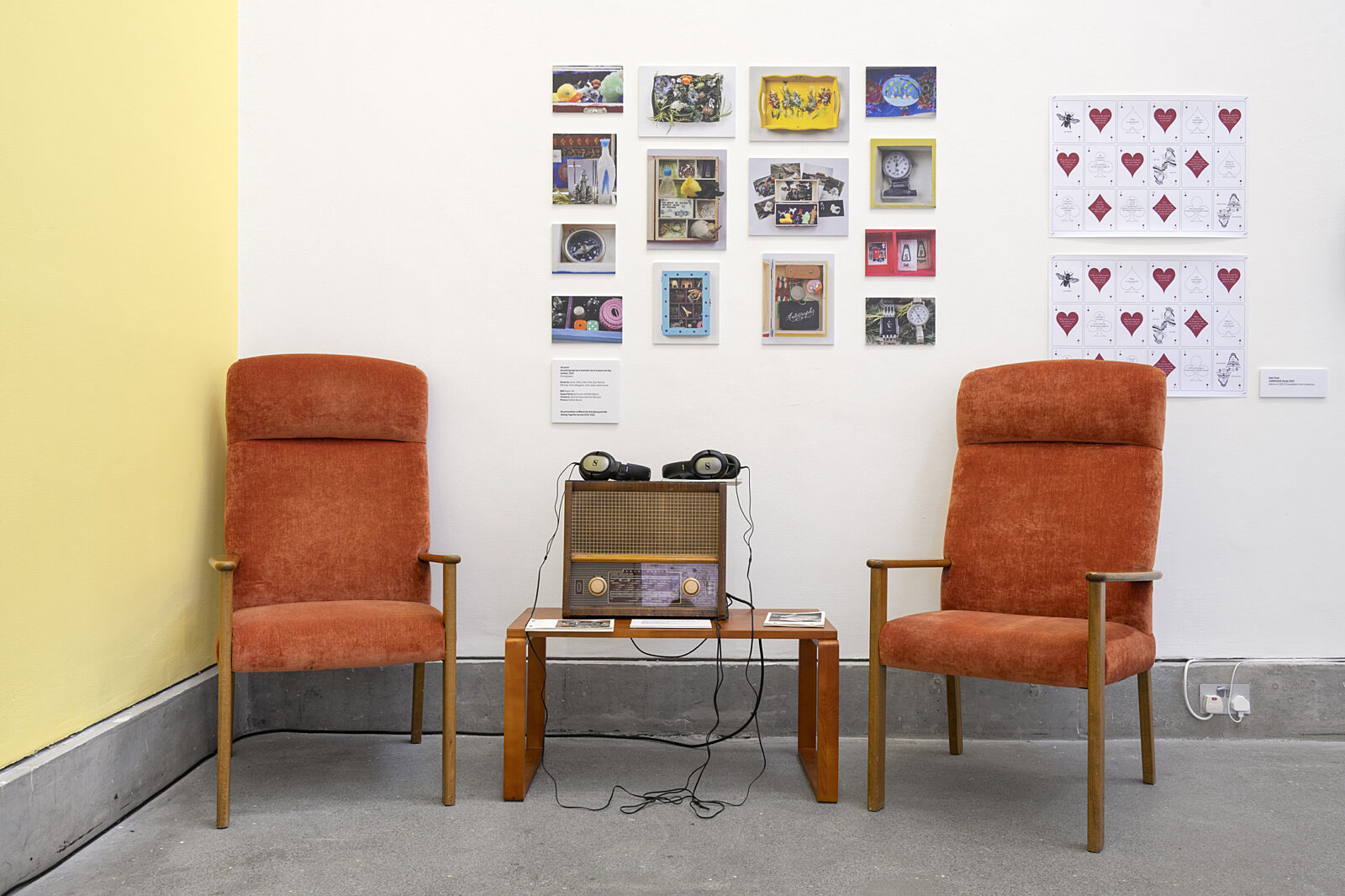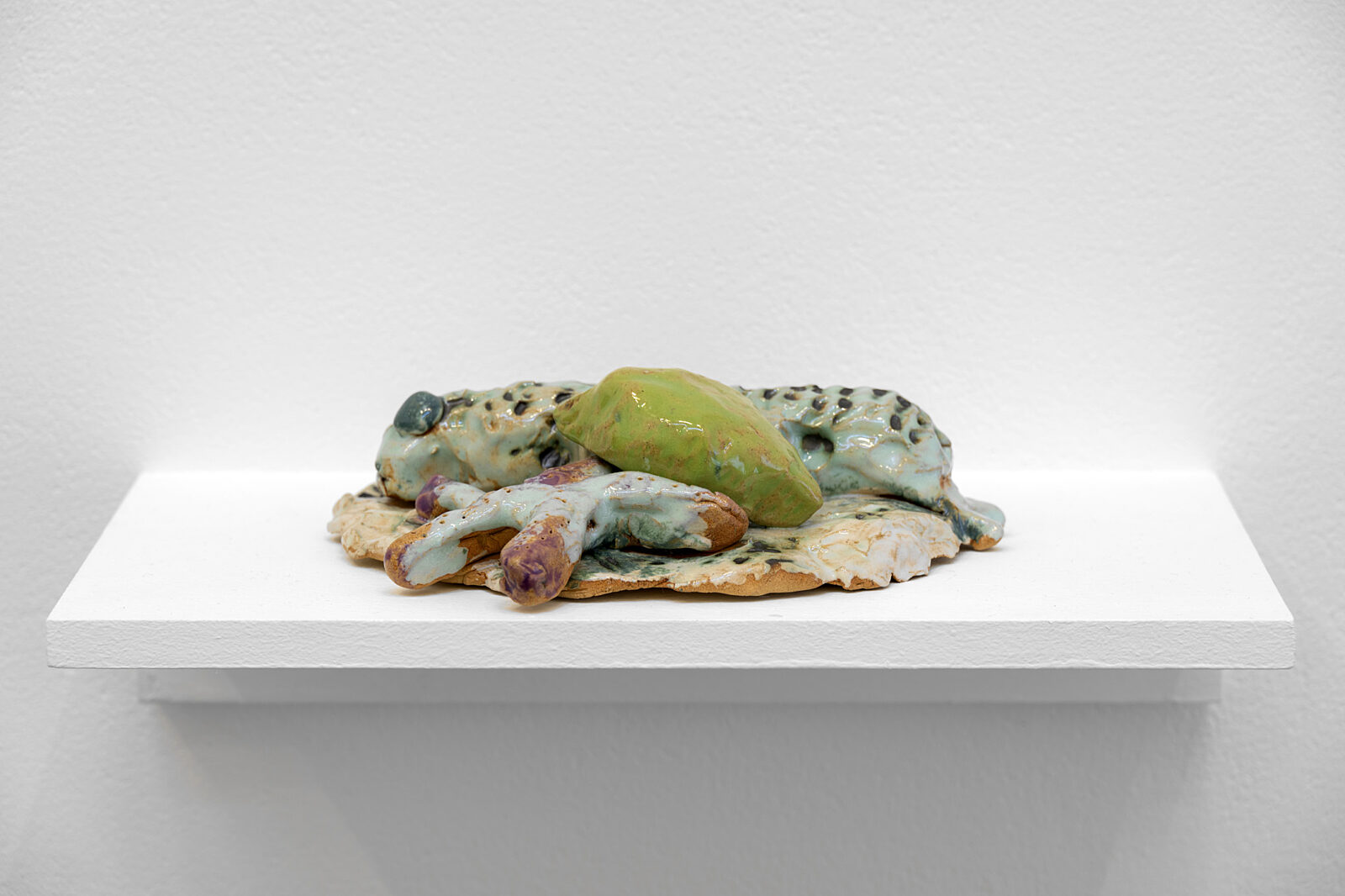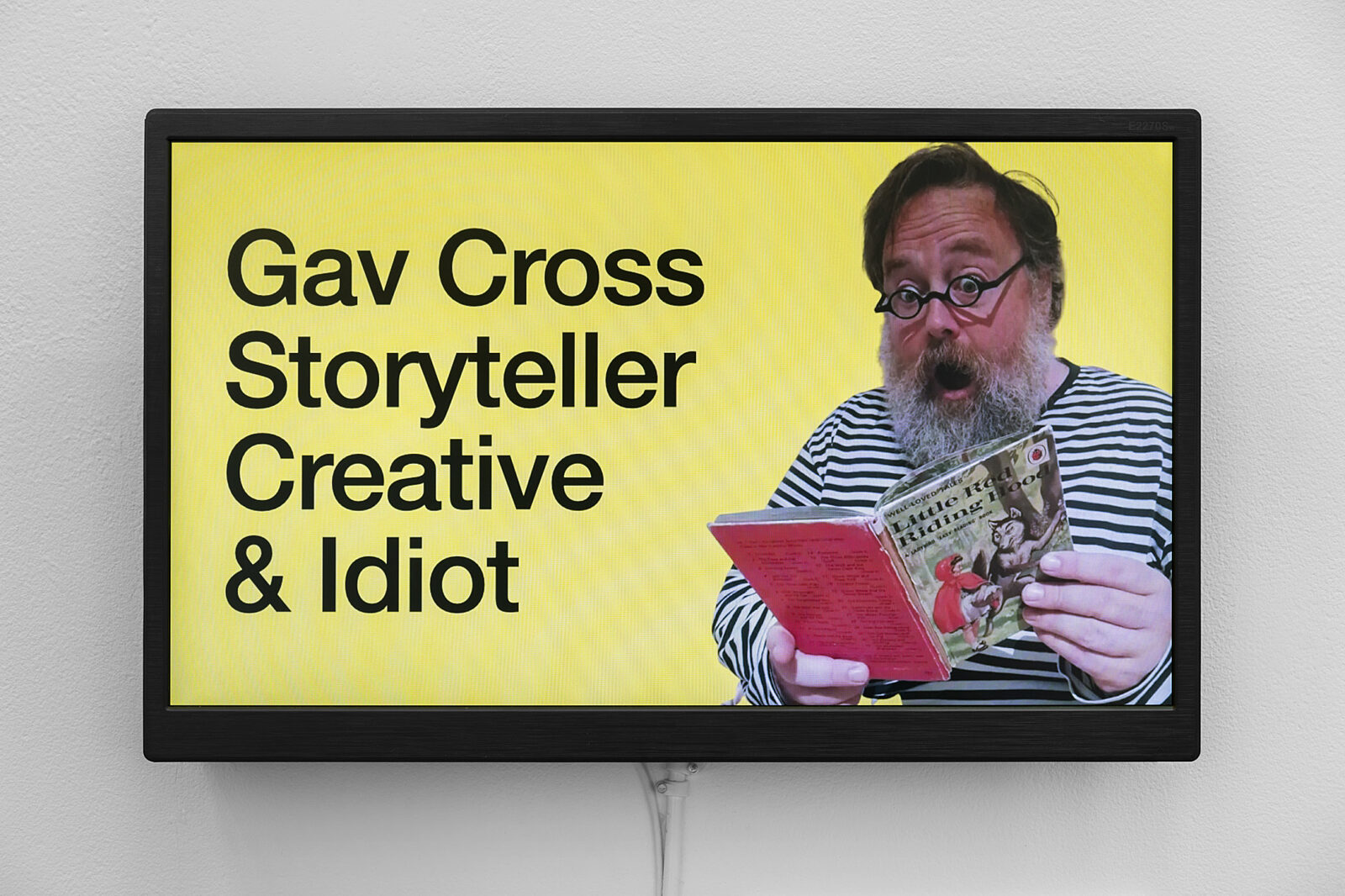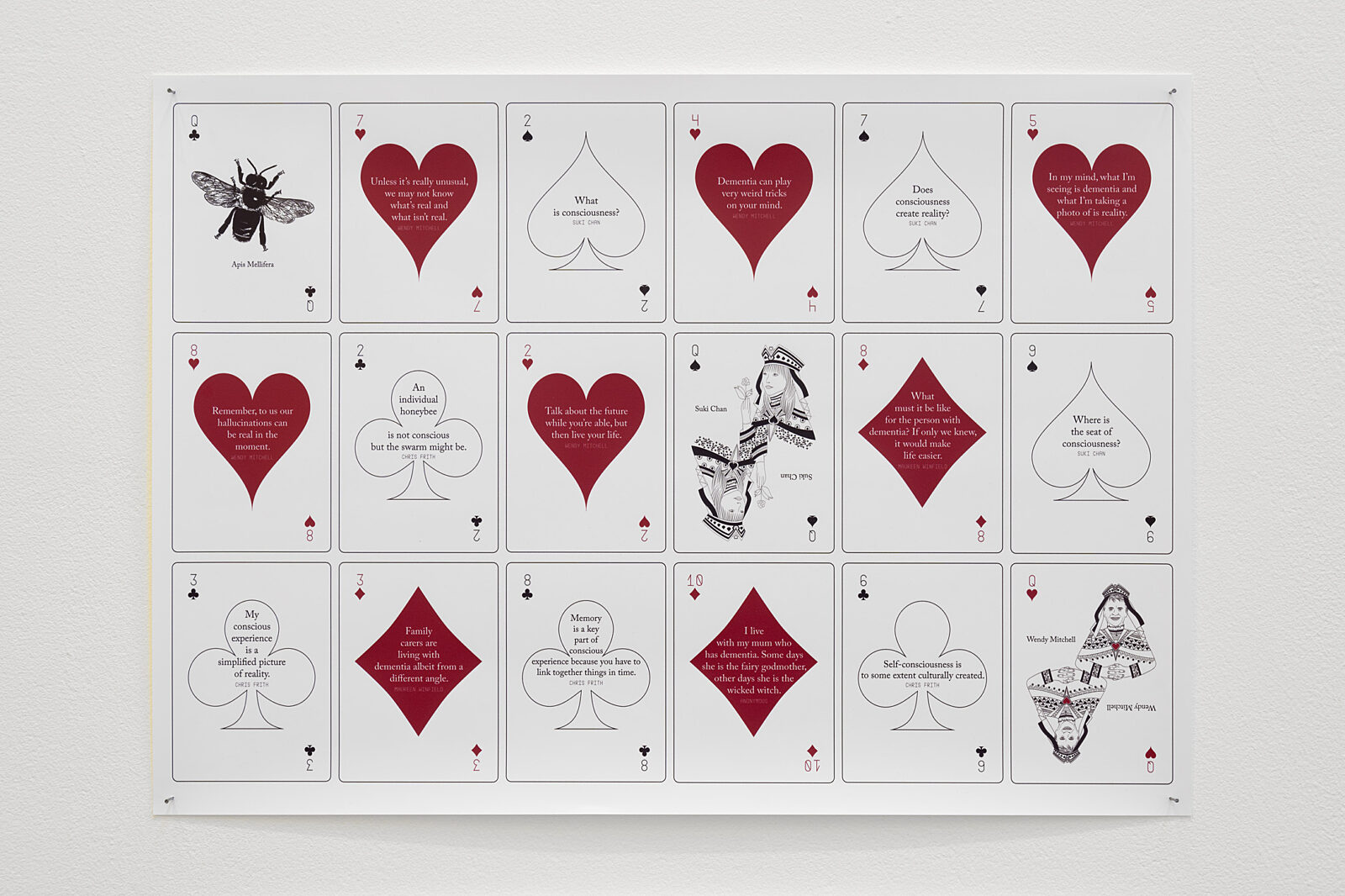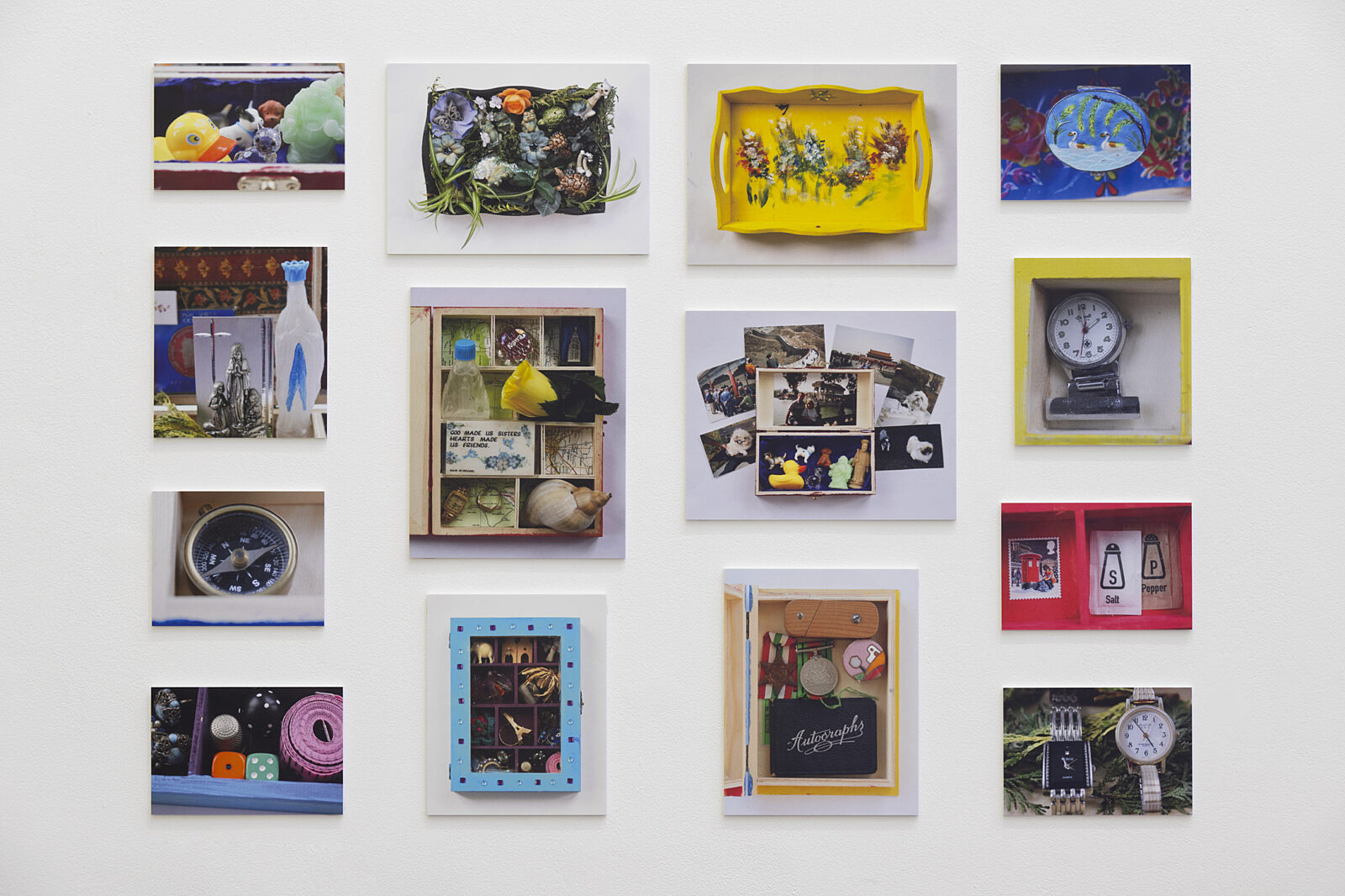 The exhibition shares a glimpse into the processes, artists works and responses created across this period via our upper level gallery. The exhibition contains photography, ceramics, audio works, handmade books, a reading space and a space for you to respond creatively to the project. A further group exhibition will follow at the Grosvenor Museum, Chester autumn 2022.
The artists invite you to browse, settle down to read or make and contemplate how life is essentially the act of Making Sense (Of It All). We are all on this journey together.
About the artists
Francisco Carrasco
Francisco Carrasco is a composer, artist and writer who has produced and directed events including Merseyside International Street Festival and The Giant's Carnival. Carrasco has produced theatre pieces including 'A Reason to Sing', commissioned by Invisible Cities and Brouhaha International and performed in Bluecoat Arts Centre.
As an educationalist, Carrasco has worked with different age groups to ensure participants are engaged regardless of their age or background. He has developed large initiatives including the annual creative youth music program for Merseyside and worked with communities across the U.K. including Catalyst Performing Arts.
Alan Dunn creates artwork using sound and digital images, collaborating with citizens to discover concealed narratives in communities. Born in Glasgow, Dunn studied at the Glasgow School of Art and The School of the Art Institute of Chicago. In 2012 Dunn was short-listed for the Liverpool Art Prize and completed his PhD on 'The sounds of ideas forming: the relationship between sound art and the everyday' in 2014.
Dunn lectures in Art & Design at Leeds Beckett University and acts as the Research Degrees Coordinator for the School of Art, Architecture & Design. In 2016, Dunn commenced his 'FOUR WORDS' project, curating content for Europe's largest moving image screen opposite Lime Street station. In 2004, Dunn's piece 'Put Your Hands Where We Can See Them' was exhibited at Bluecoat.

Roger Hill
Roger Hill is a director, performer and writer who has worked with different age groups for over 40 years. He presents the U.K's longest running alternative music programme on BBC Radio Merseyside, and has played an active role in the development of Youth Theatre in the U.K., chairing the National Association of Youth Theatres.
Hill has lectured in community arts at Liverpool Institute for Performing Arts and has written the M.A. in Community Arts for Cumbria University. His own Live Art work, as the performance "other" Mandy Romero, has progressed through different projects including 'Stevenage', performed at Bluecoat in 2010.

Philip Jeck
Philip Jeck is a multi-media artist, working with sound, film, and installation. Creating sound with record-players since the early 1980's, Jeck has worked with numerous dance and theatre companies while also releasing eleven solo albums. He was awarded the Paul Hamlyn Foundation Award for Composers in 2009.
In 2006, Jeck performed at the opening of 'Walk On', a Bluecoat and Liverpool Biennial exhibition curated for the 6th Shanghai Biennale. In 2017, Jeck collaborated with dance artist Mary Prestidge and Bluecoat's Blue Room, drawing inspiration from a pond that had been created in Bluecoat's small 'secret garden' by members of the Sandon Studios Society in the 20th century.

Brigitte Jurack
Brigitte Jurack is a German sculptor and Head of Sculpture and Time-Based Arts at Manchester School of Art. Jurack was the Henry Moore Sculpture Fellow in 1993 and nominated for the 2014 Liverpool Art Prize. Her work is motivated by the desire to depict elusive visual sensations.
In 2011, Jurack was commissioned by Bluecoat to create a new sculptural work for the group exhibition 'Democratic Promenade'. Her work 'Rostrum' questioned how sculptures can act as vehicles for protest and explored the notion of 'lost art'. Jurack exhibited her work 'Monument for Damian' in a group exhibition at Bluecoat in 2008.

Mary Prestidge
Mary Prestidge is a dancer based in Liverpool. Originally an Olympic gymnast, she started her professional dance career at Ballet Rambert in 1969. Prestidge was co-founder of X6 Collective and its successor Chisenhale Dance Space.
In 2008, Prestidge co-founded Liverpool Improvisation Collective (LIC) studio at Bluecoat, creating an artist-led and designated dance space to allow artists to research and share their work. She continues to develop new work through dance and interdisciplinary art forms in collaboration with LIC artists. Through LIC's three-year partnership with Bluecoat – Inhabit- Mary worked with members of Blue Room to create performing opportunities.

Jonathan Raisin
Jonathan Raisin is a composer, writer, community artist and educator. Studying music at Dartington College of Arts, Raisin's work is often concerned with communities and place. In 2008, Raisin worked on a commission from Liverpool Capital of Culture entitled The Rightful Owners of the Song, engaging with a traditional singing community to create a performance with the Royal Liverpool Philharmonic Orchestra.
Between 1995 and 2001, Raisin was co-director of HUB, a performance company which developed creative collaborations and toured nationally. In 1993, Raisin was Musical Director of jazz project 'Learning to Fly' for Bluecoat Arts Centre. In 2009, he produced live music for 'The Lining of Bees', a dance and theatre piece at Bluecoat. Most recently, in 2017 Raisin performed as part of the POOL project at Bluecoat.

Gavin Cross
Gavin (Gav) Cross is a storyteller for young people and adults. Gavin works with primary schools and literary festivals, and previously ran storytelling sessions for the BBC Get Creative Day in Liverpool in 2016.
Performing 'Twisted Tales for Terrible Children', a touring theatre storytelling show, Cross has been praised for his innovative and engaging style of storytelling for children. Cross also works as a Drama and Theatre Practitioner, directing the community play 'Spirits of The Stone' for the Everyman Theatre, Liverpool and working as Visiting artist at the Conway Centre, Anglesey.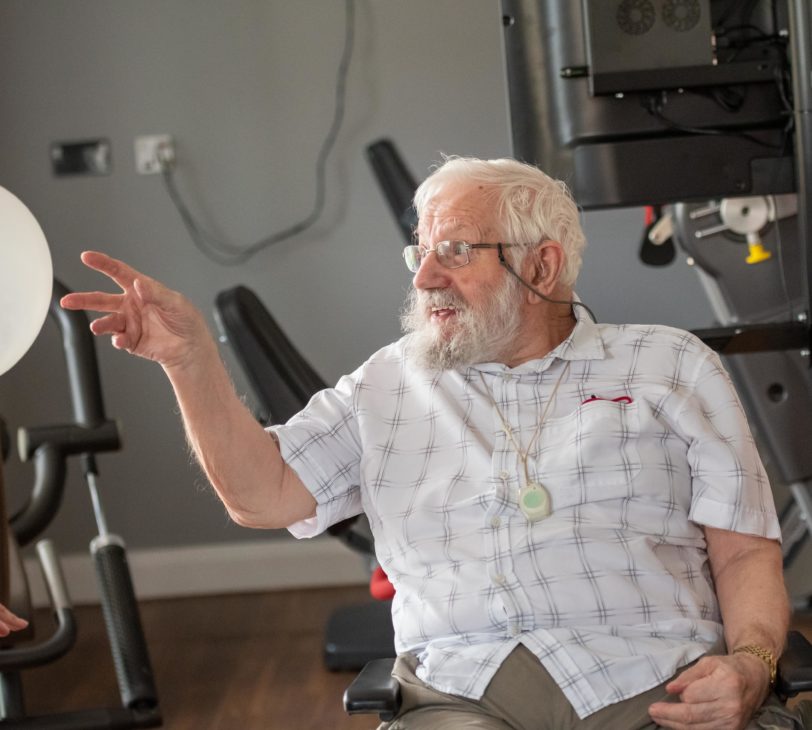 Where the Arts Belong
Find out more about Where the Arts Belong, a groundbreaking project providing enriching arts experiences in specialist dementia care villages across the North West.
About Belong
Belong is a not-for-profit organisation, operating award-winning care villages and community services that support people to live well as their needs change. Expert nursing and dementia care is provided in specialist households and its Admiral Nurses provide additional input for people with dementia and their carers.
Showing alongside Suki Chan: CONSCIOUS. Click here to find out more about this exhibition.