Our family friendly exhibition Are You Messin'? features a dedicated art studio space for children and families to get creative in our gallery. There are free art supplies available throughout the day, complete with colourful furniture designed by Crown Building Studios.
On display in the space are a series of artworks, including sculpture, painting, print and video, created by leading artists in the UK. The work was chosen to provide inspiration for any budding artists who explore the space, giving them an idea of what they might be able to create themselves.
Read on to learn more about each artist.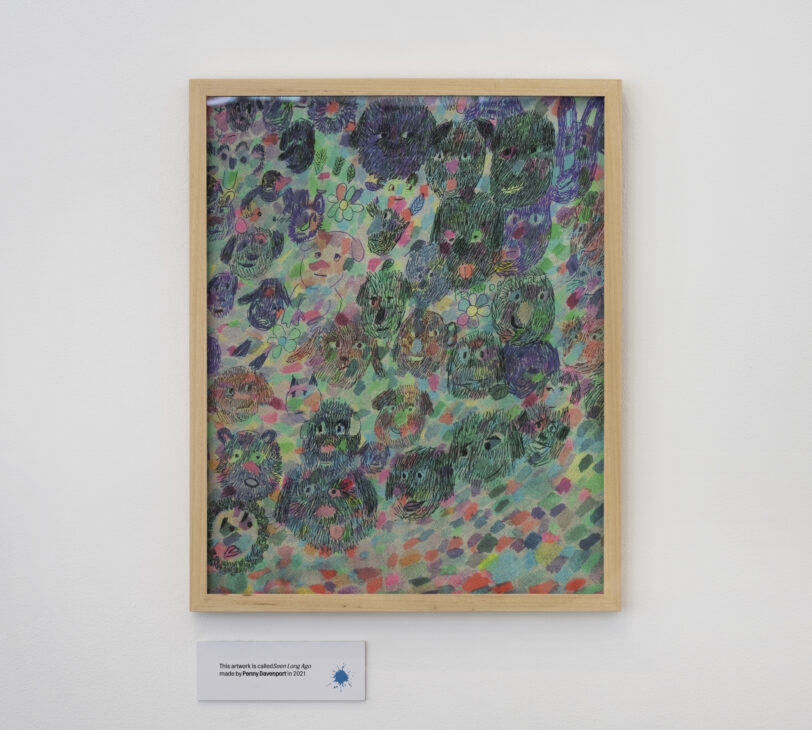 Penny Davenport
Penny Davenport is a mixed-media artist based in Liverpool. We love her eerie, detailed paintings depicting different animals and creatures, often in soft and muted watercolour tones. Penny ran a workshop at the Bluecoat this summer, showing visitors how to draw their family and friends as animals.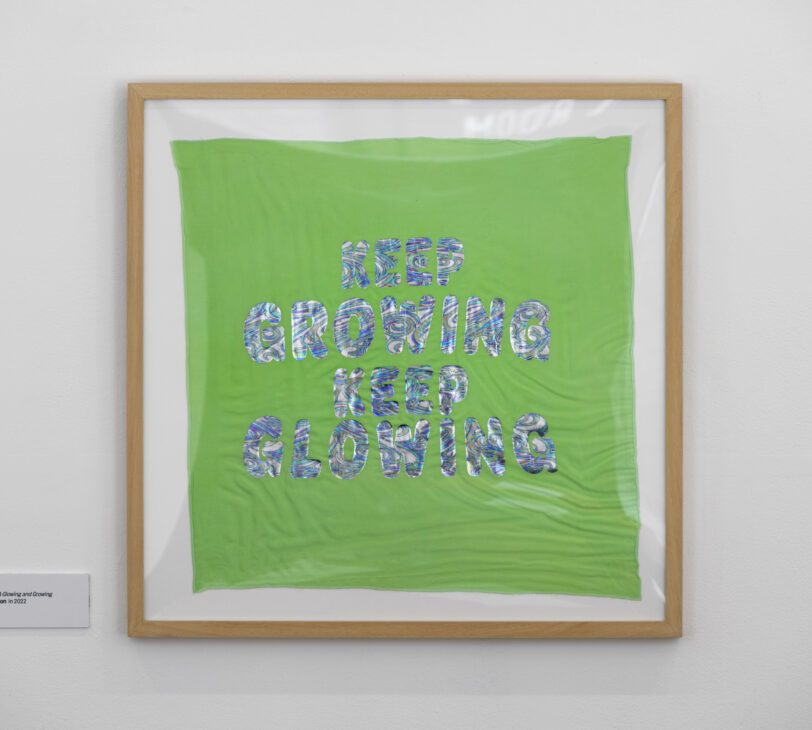 Kate Hodgson
Keep Growing, Keep Glowing. We love this print by printmaker Kate Hodgson. Kate explores the social and democratic potential of screenprint and the written word. She ran a busy workshop during the summer holidays, where children could learn about screenprint and decorate fabric with uplifting phrases.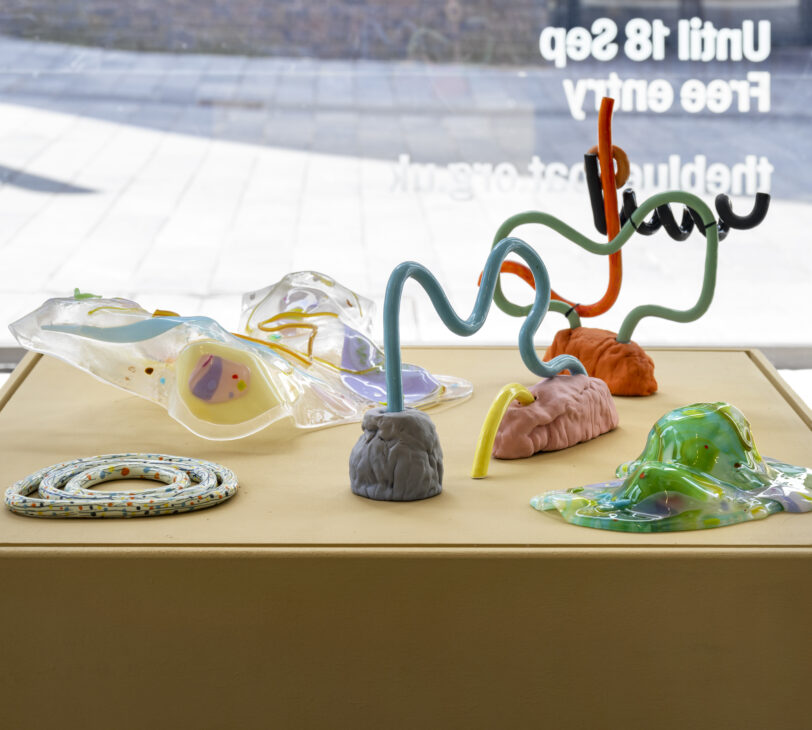 Aliyah Hussain
These colourful and textured abstract sculptures are by visual artist and jewellery designer Aliyah Hussain based in Manchester. Her work is often sculptural and abstract, and a key shape in Aliyah's work is the coil. She led a fun clay workshop where we got to make our own sculptures based on her work.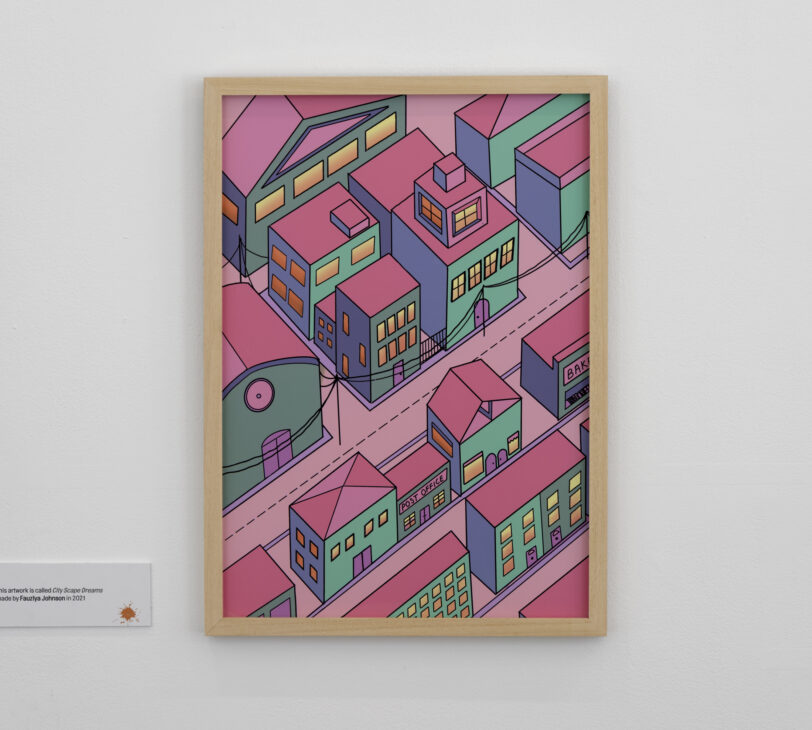 Fauziya Johnson
Fauziya Johnson is a curator, writer and artist based in Liverpool. She is the editor of ROOT-ED Zine. Her illustration in Are You Messin'? is a beautiful calm image called City Scape Dreams. We love the pastel colour scheme and soothing feeling of this piece.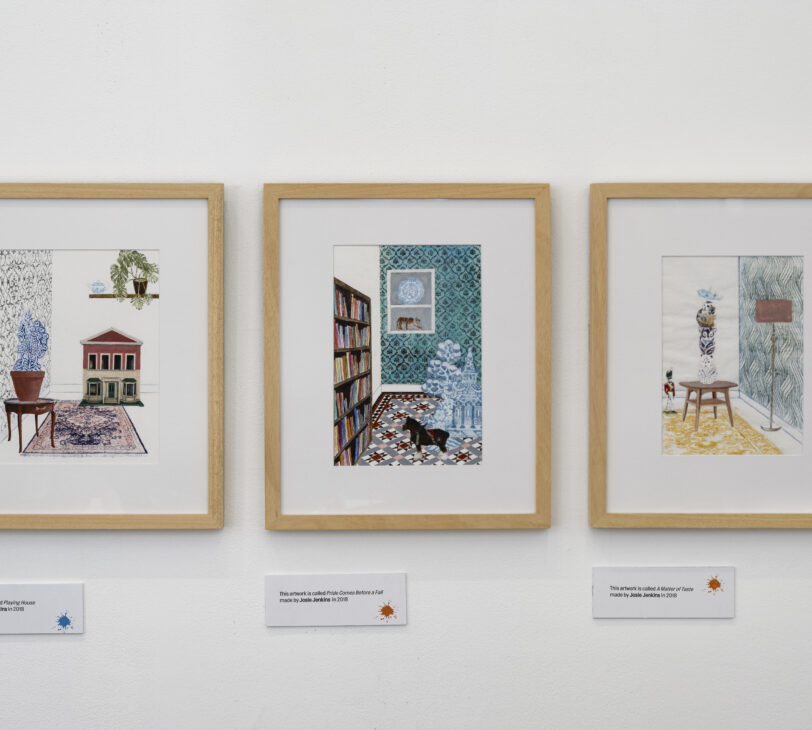 Josie Jenkins
We were excited to welcome back Josie Jenkins after showing her paintings at the Bluecoat in the exhibition Assembled Worlds in 2020. Her three works in Are You Messin'? depict strange domestic interiors, playing with scale and pattern to subvert the viewer's expectations.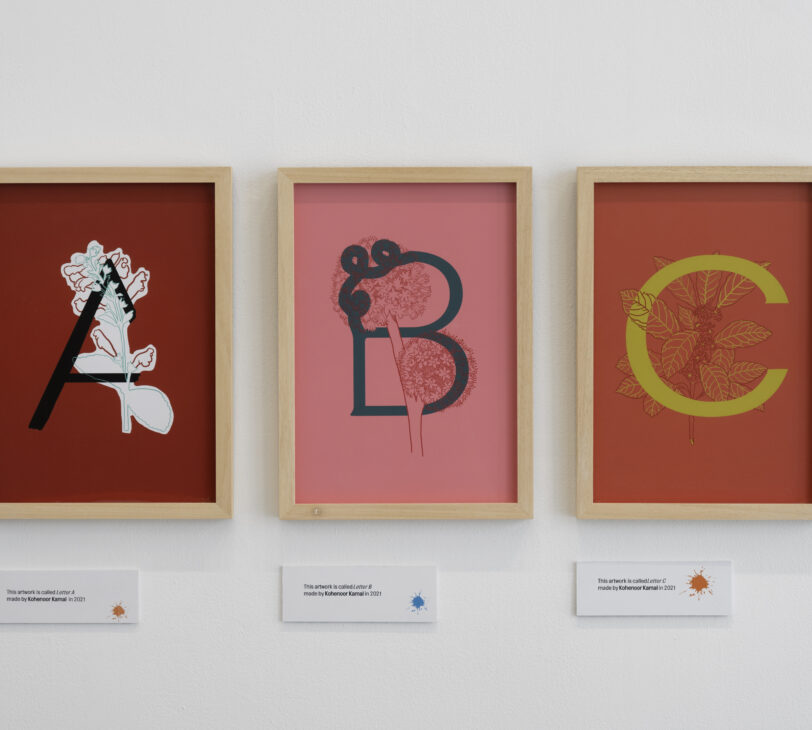 Kohenoor Kamal
Kohenoor Kamal is an illustrator based in Liverpool. Her works carry influences from her background as a Bangladeshi-British designer, as well as using her Dyslexia to inform her design practices and break traditional design rules that has formed the style of work she produces today.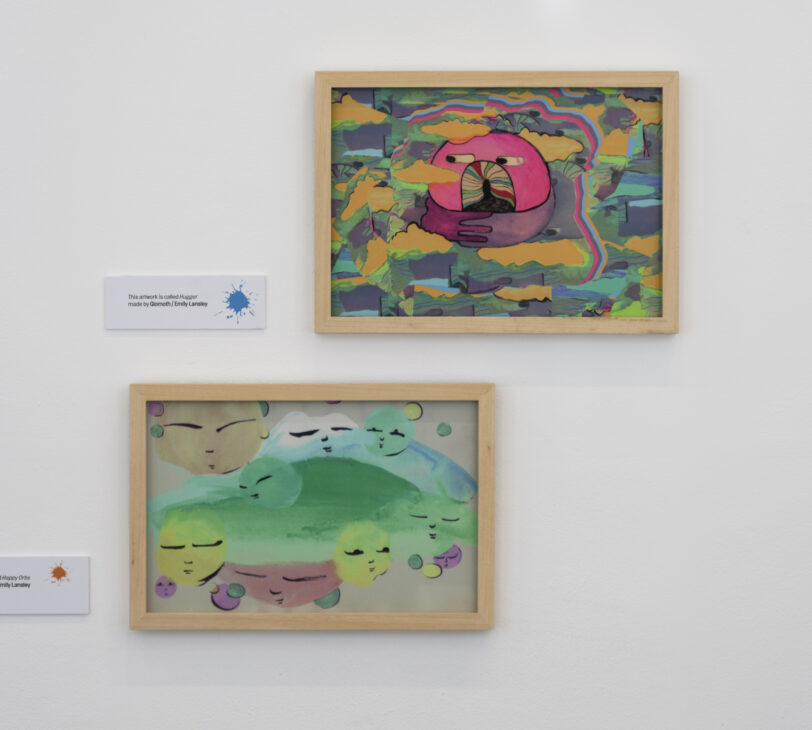 Emily Lansley/Glomoth
Emily Lansley (aka Glomoth) is a Liverpool-based illustrator. Her friendly and colourful artworks in the gallery, Hugger and Happy Orbs, combine faces with landscape. Lansley is also part of the band Stealing Sheep, who performed at our Kids Disco this summer.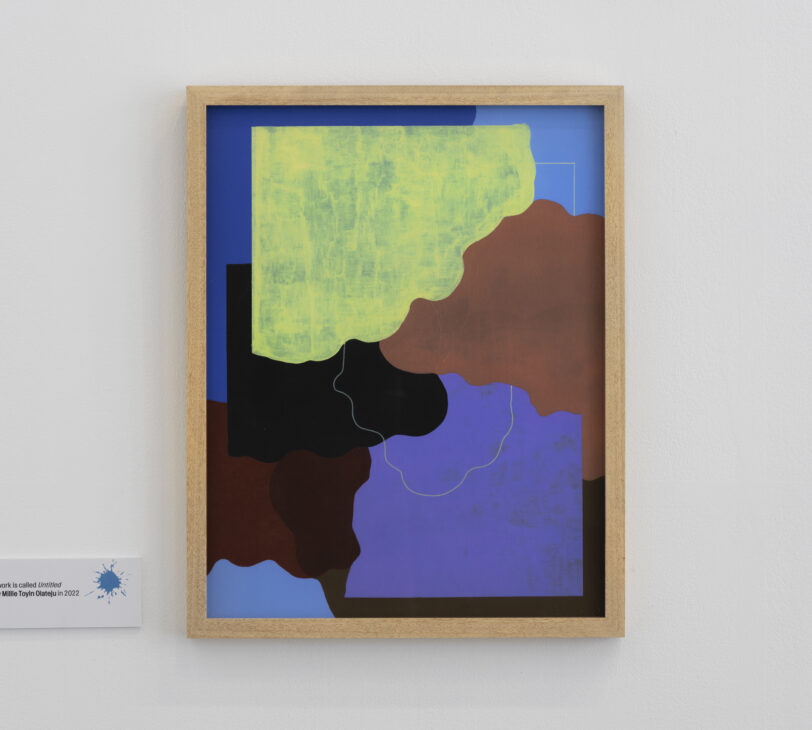 Millie Toyin Olateju
Millie Toyin Olateju is an abstract painter based in Liverpool. Alongside her Gallery 3 piece, her work can be seen as a hanging mobile in Gallery 4, as well as on our ice cream cart in the hub. For her workshop, Millie showed us how to make mobiles, just like the one above our library.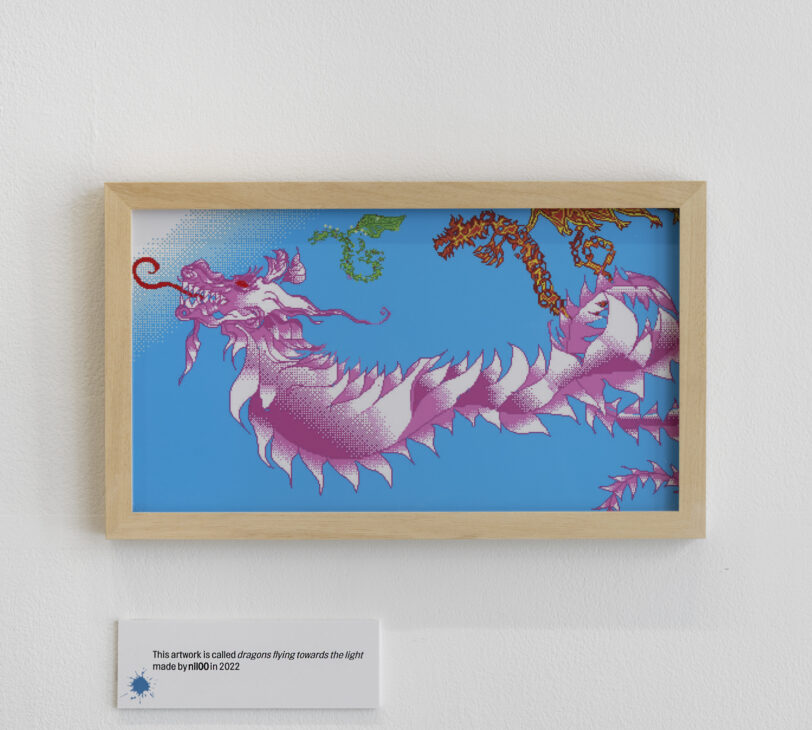 Nil00 Sharifi
Nil00 Sharifi is a multidisciplinary artist from Liverpool, often working with film, animation and music. We love the nostalgic colour palette and peaceful energy of their pixel artwork dragons flying towards the light.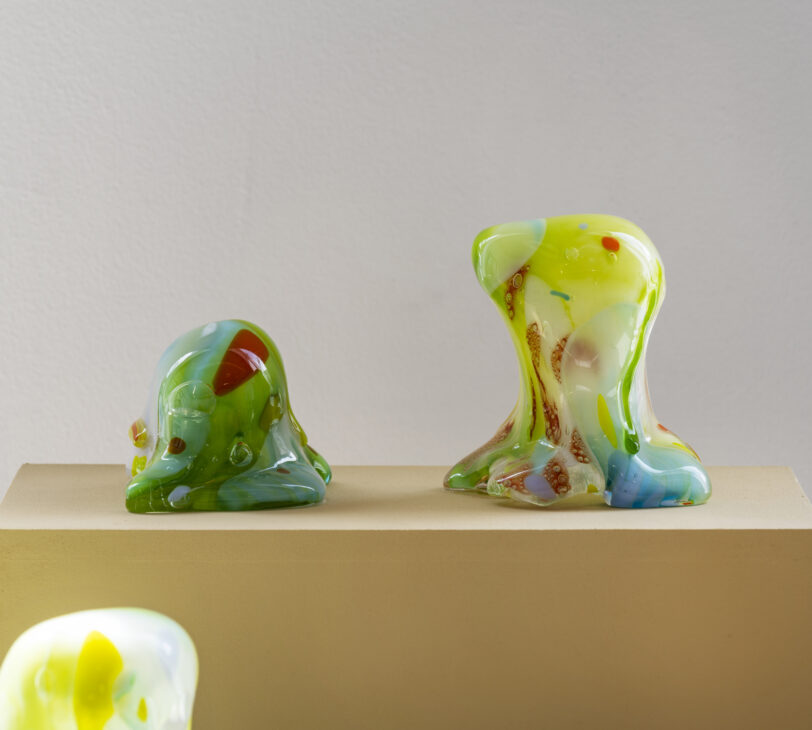 Linny Venables
The distinctive slumped glass sculptures with beautiful colours and patterns were created by artist Linny Venables. You might recognise Linny from our very popular slime workshop where we got messy and were inspired by the colours and shapes of her work.
Experience these artworks before the show ends on Sun 18 Sep.