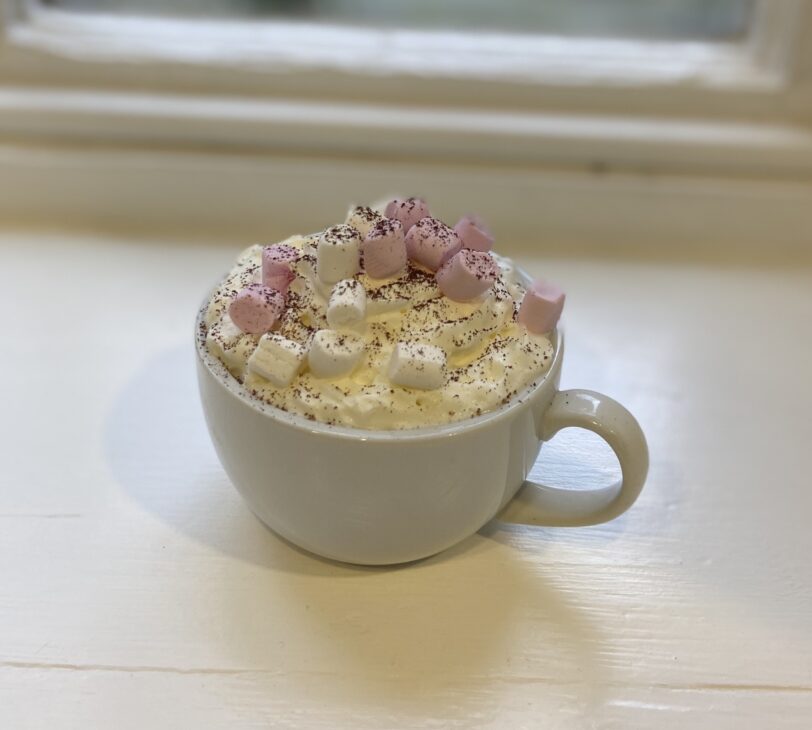 Kids dressed in Halloween costumes received a free hot chocolate and spooky cake!
Our dedicated children's area is full of a variety of books exploring Black History Month.
The little ones also played with a new magnetic busy board, specially commissioned by the artists Playset.
Our cafe served a range of kid-friendly food and provided a great spot for children to play while parents relax.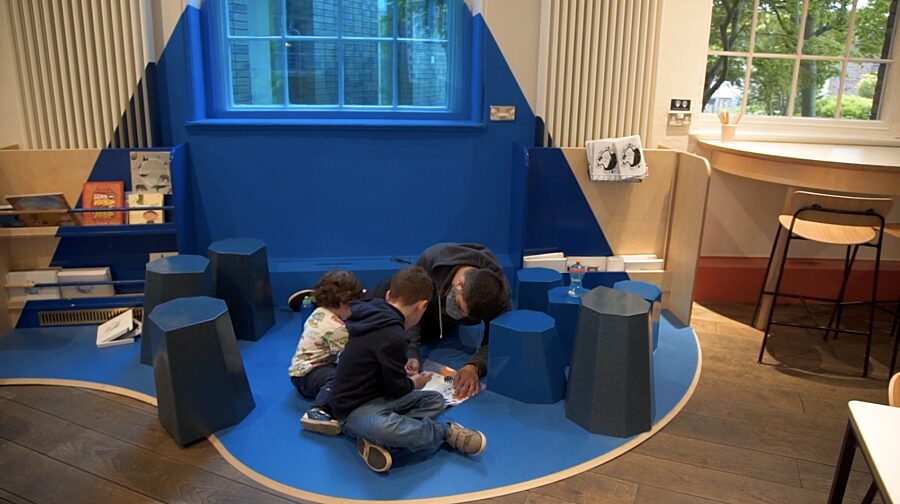 Harold Offeh's family zone in Bluecoat's Hub, 2021.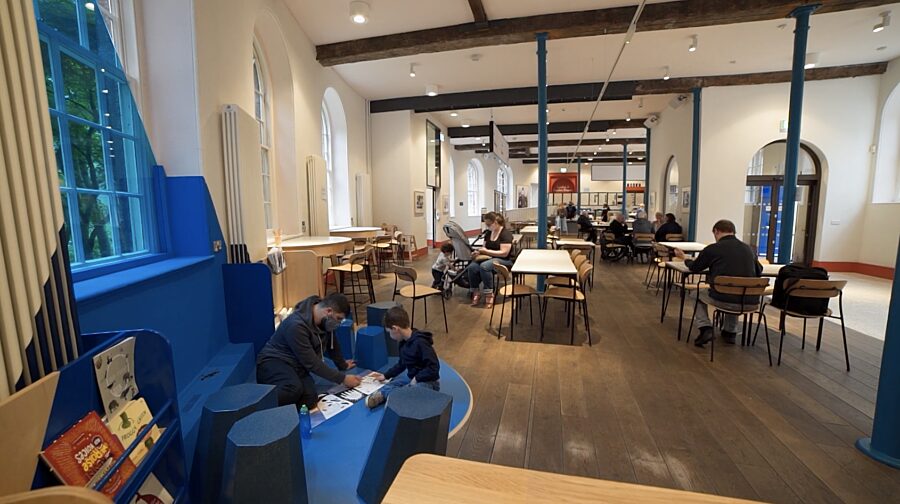 Bluecoat's new cafe and Hub, 2021.
Throughout the Autumn the Bluecoat hosted three new exhibitions exploring black identity in the 21st Century by artists Deborah Roberts, Rosa-Johan Uddoh and Sumuyya Khader.
Find out more about planning your family visit to Bluecoat below.