The club is run by an experienced team of staff and volunteers, who work with the children on fun and creative activities linked to exhibitions in Bluecoat's gallery.
Children learn discipline, resilience and persistence through as well as building their collaborative working and problem-solving skills. Together they work towards Our 5 Creative Ways: Imagination, Investigation, Work as a Team, Never Give up and Grow as an Artist.

In addition to the weekly clubs, children are invited to the Bluecoat during the school holidays where they spend time in our galleries and make their own artwork.
They often get the opportunity to work with local and national artists. Recently, Out of the Blue have collaborated with artists Simon & Tom Bloor on the design for Bluecoat Platform, a new family friendly sculpture coming to our front courtyard. Find out more about that project here.
As well as helping them learn lots of new ways of looking at and making art, Out of the Blue supports children to develop positive attitudes towards people with learning disabilities. Members of Blue Room, our inclusive arts programme for learning disabled and neurodivergent adults, often volunteer in Out of the Blue workshops. The volunteers are able to gain new skills and confidence and meet lots of new people.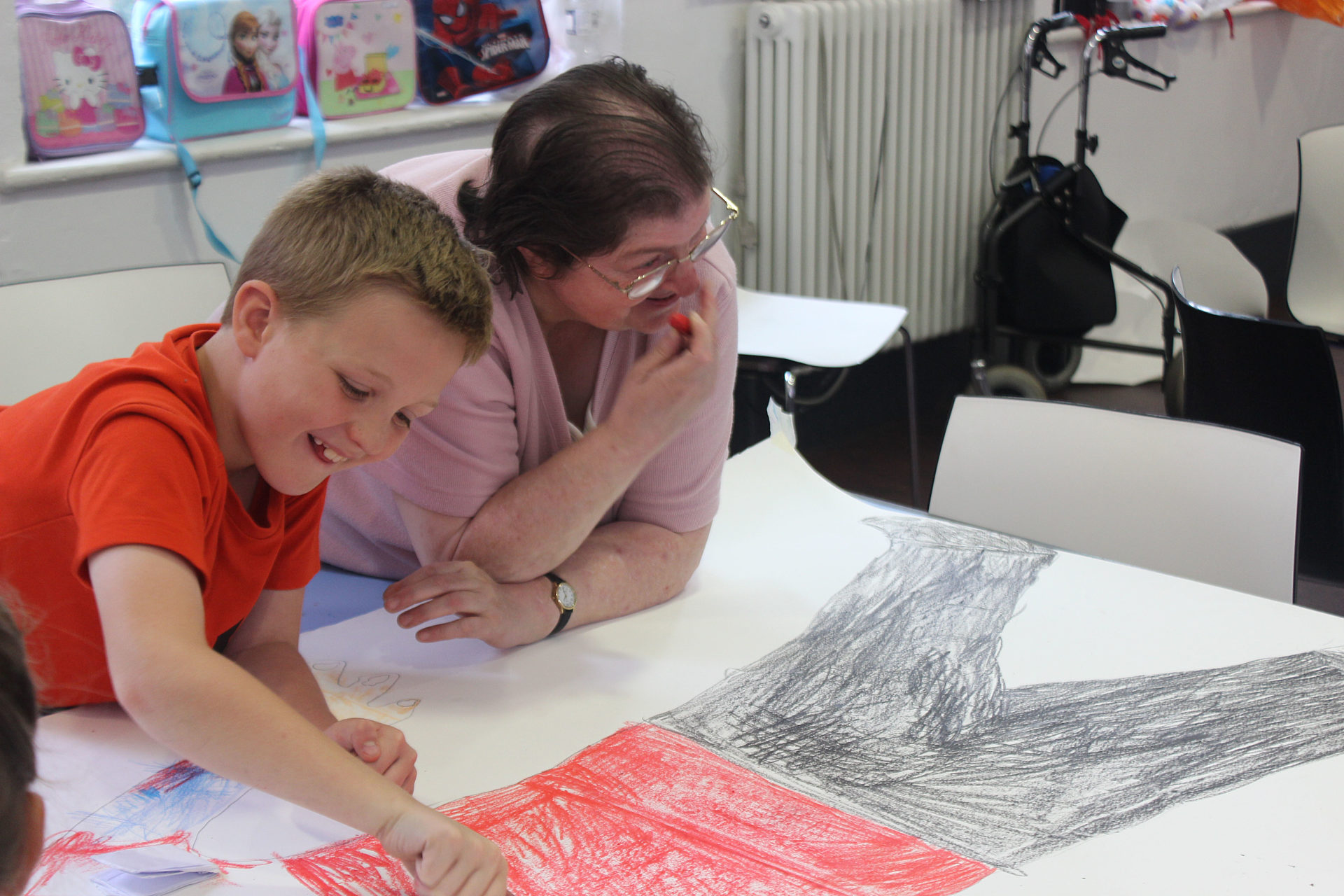 Out of the Blue is generously supported by BBC Children in Need.
If you would like any further information about the project, please contact Betty, by email at betty.r@thebluecoat.org.uk
For a more in-depth history about Out of the Blue please read our blog here.