Tue 14, Wed 15 and Thu 16 Feb. Drop in 12-3pm. Free entry
Bring the family to our upstairs bistro for a variety of free creative activities for all ages during February half term.
Grab a bite to eat while you're here, our bistro offers a kids' menu with main meals for just £3.95.
Keep the creativity going at home with a family activity pack, only £1.50 from our Information Desk. The pack includes everything the little ones need to make their own collage, inspired by Sumuyya Khader's artwork in the hub.
Thu 16 Feb, Paper birds
Recommended for ages 3+
We'll be looking a head to Spring and taking inspiration from Studio Me artist William Richardson's drawings of birds to create our own colourful paper bird decorations.
Richardson says, "I like birds. I like their colours. I get my ideas for what birds to draw by looking at books."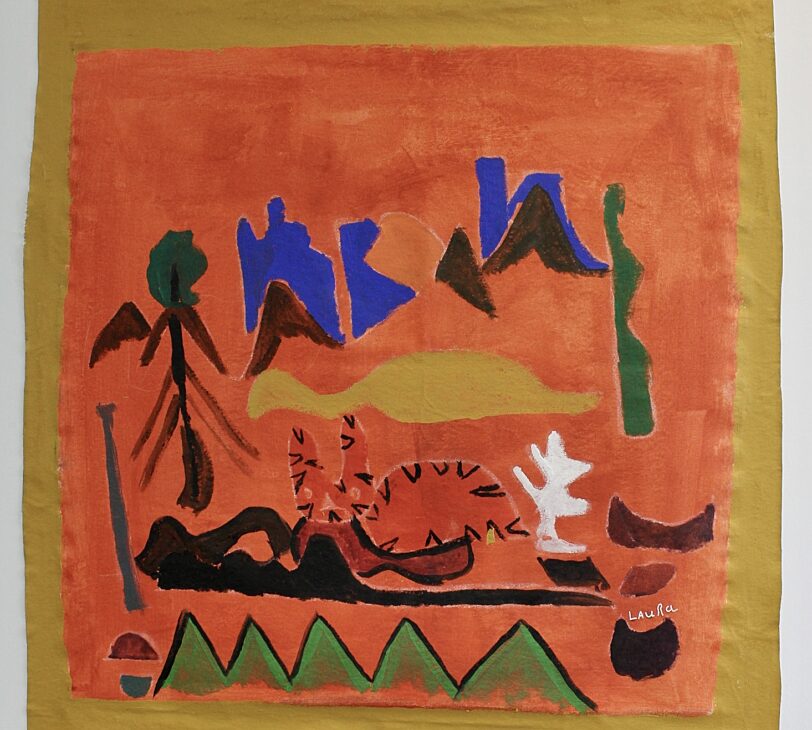 Wed 15 Feb, Animal collages
Inspired by the large scale murals Studio Me artist Laura Aquilina has been painting on our gallery walls, we'll be creating our own mini animal-inspired block collages.
Aquilina is part of Studio Me, Blue Room's artist development project. Through this Aquilina has received mentoring from freelance artist and architect in-training Georgemma Hunt.
Tue 14 Feb, Valentine's shrines
We'll be taking inspiration from Studio Me artist Jane Walsh and creating our own Valentine's shrines to things we really love, from our pets to our favourite TV characters.
Walsh says - "I like Jack and Rose and Sandy and Danny. I like that they are in love. My art is about love."
Walsh is part of Studio Me, Blue Room's artist development project. Through this Walsh has received mentoring from visual artist Nicki McCubbing, collaborating with McCubbing to create sculptures and installations using found objects and Grease ephemera.