Before it became an arts centre, our building was the Liverpool Blue Coat School, also known as the Charity School or Blue Coat Hospital.
It was established in 1708 opposite St Peter's Anglican church and, after nearly 200 years, moved to a larger, purpose-built boarding school, the current School Lane building. It relocated to Wavertree in 1906.
Catering for the town's orphaned and destitute children, the school was set up during Liverpool's colonial era by the Rector of Liverpool, Reverend Robert Styth and merchant Bryan Blundell, much of whose fortune that he invested in the school being derived from the transatlantic slave trade.

In 2022, two groups of local people worked with a creative team of artists, designers and writers to explore the heritage of the charity school and reveal the lost voices of the Bluecoat's looked after children. The groups, including care-experienced adults and children, explored the building's history and our archival material through workshops involving creative writing, performance and visual art and visits to other historic sites. The results, as well as a public events programme, are documented here.

This was the second strand of Echoes and Origins, a participation project at the arts centre supported by The Heritage Fund and others that brought the building's 300-year history into dialogue with the present. You can find out about the overall project and its first strand, looking at colonial legacies, on the link below.
Watch this short film documenting some key moments from the project. Film by Kieran Irvine
Research by Michelle Girvan, researcher and adviser, University of Liverpool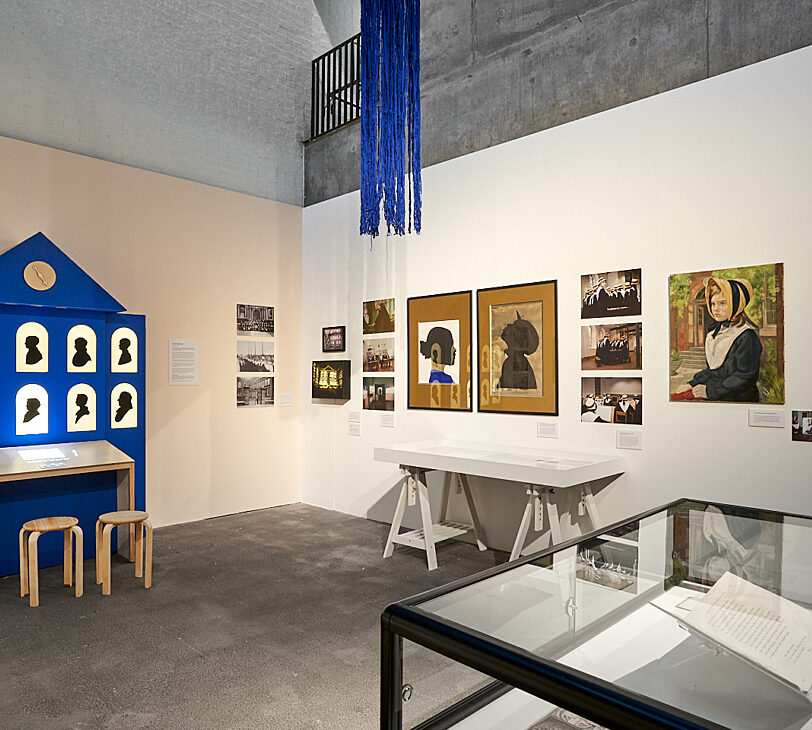 The Bluecoat's Looked After Children Exhibition
This exhibition brought together archival material relating to the school together with contemporary art, including documentation of past Bluecoat exhibitions and performances that have interrogated this history.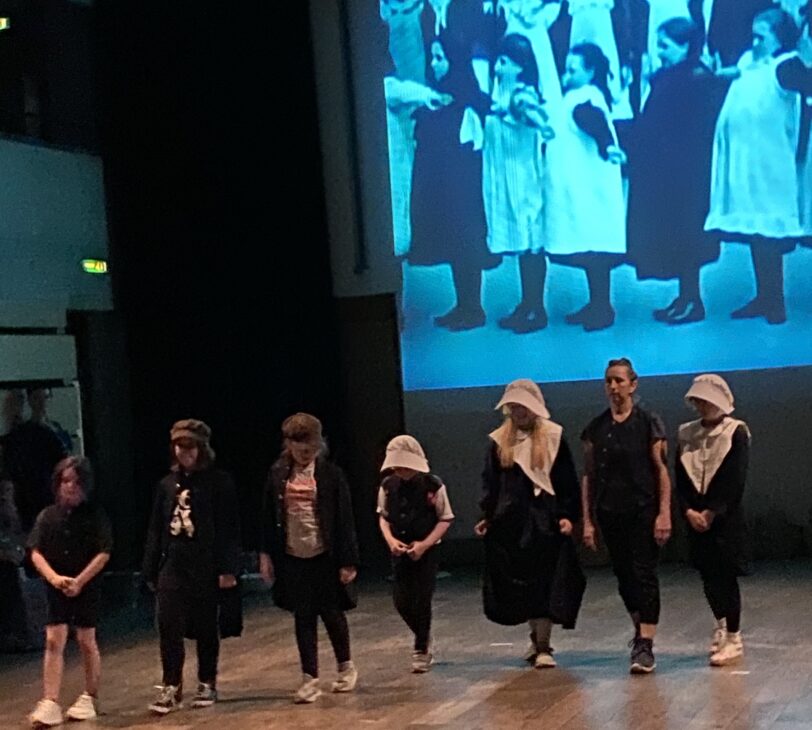 Here We ARE Performance
Liverpool-based dance artist Paula Hampson collaborated with a group of participants, young people from Kinship Carers, to further explore the day to day life of a nineteenth-century Blue Coat pupil. Kinship Carers is an organisation supporting children looked after by family members and friends.
The Making of Here We ARE
Read a blog from our Looked After Children project facilitator Janaya Pickett and commissioned artist Paula Hampson about how the powerful performance, Here We ARE, came to be.
Read a collection of creative writing from the participants from the Looked After Children project.
In this new publication you can read some of the writing that emerged from Margy's workshops, and have selected one poem from each of the ten participants, in order to give a flavour of their interpretations of the stories of the Blue Coat children.
Writing by: Gengwalchen Akumu, Angela Cheveau, Christine Day, Jade Harris, Janet McCusker, Janet Robb, Corrina Robinson, Irene Stuart, Julie Swallow and Kathleen Wildman
Artists & Creatives
The project involved a creative team, including designers Stand + Stare, dance artist Paula Hampson from Liverpool Improvisation Collective who worked with children from Kinship Carers, and Margy McShane who worked with a group of writers, some of whom had experience of the care system.
Staff and participants
Staff members
Janaya Pickett, Project Facilitator
Katrina Shock, Project Facilitator
Oleta Omar La Cruz, Project Assistant

Participants:
Writers group: Gengwalchen Akumu, Angela Cheveau, Christine Day, Jade Harris, Janet McCusker, Janet Robb, Corrina Robinson, Irene Stuart, Julie Swallow, Kathleen Wildman
Here We ARE performers: Alani, Charlotte, Ebony, Erin, Evie, Inaya, Molly, Sadie

Project partners
University of Liverpool
Kinship Care Network
Alongside our Looked After Children project we've also been exploring the Bluecoat's Colonial Legacies.
The school was built to a large extent with funds generated from the expanding port, with regular subscriptions derived directly from the trade in enslaved Africans or slavery-related commodities like sugar, tobacco and cotton.