Founded in the early 1980s, the British Black Arts movement was a radical political art movement that sought to examine issues surrounding race and gender and the legacies of colonialism through the work of a generation of young artists. Key figures included Sonia Boyce, Eddie Chambers, Lubaina Himid, Keith Piper and Donald Rodney, all of whom went on to work with the Bluecoat.
A key moment in the early movement was the First National Black Art Convention, held at Wolverhampton Polytechnic in 1982. Created to discuss the 'form, functioning and future of Black art', the conference has since been regarded as launching the British Black Arts Movement. These artists' work is now gaining greater recognition – Himid winning the Turner Prize in 2017, for instance, and Boyce representing Britain and winning the Golden Lion at the Venice Biennale in 2022.
As well as venues in the midlands, galleries in the North West were particularly important in supporting and raising the profile of this generation of artists, and the Bluecoat was one of the first in the region to exhibit their work, starting with Black Skin/Bluecoat in 1985. The arts centre would go on to develop a fruitful relationship with three of the artists in that show, Sonia Boyce, Keith Piper and Eddie Chambers, both as artists and curators, working with them on multiple occasions.
This collection features some of these exhibitions, as well as others by Black artists and artists of colour at the Bluecoat over the past four decades.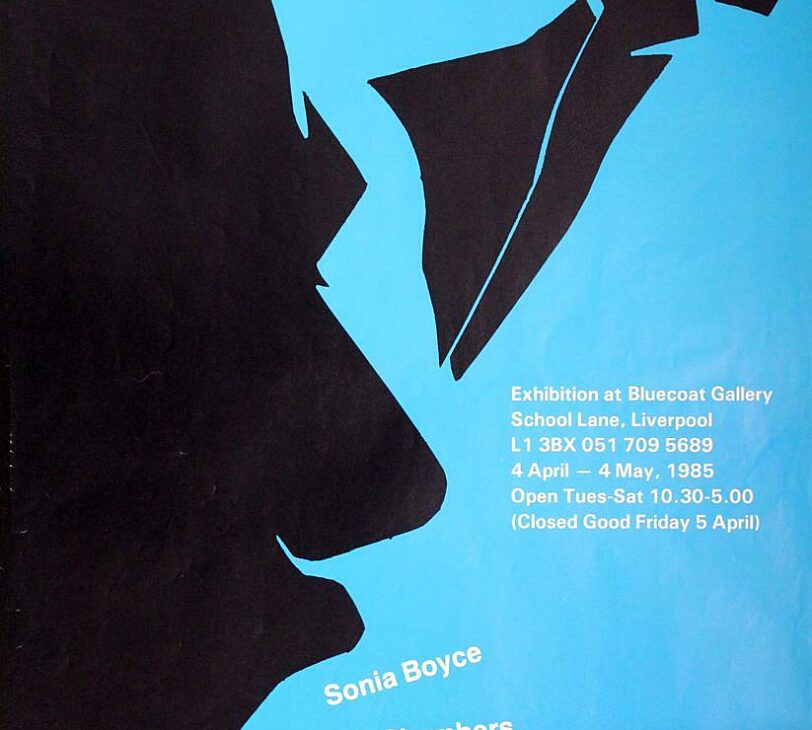 Black Skin/Bluecoat (1985)
Black Skin/Bluecoat featured the work of four young artists at the forefront of the early Black Art movement in Britain: Eddie Chambers, Sonia Boyce, Keith Piper and Tom (later Tam) Joseph.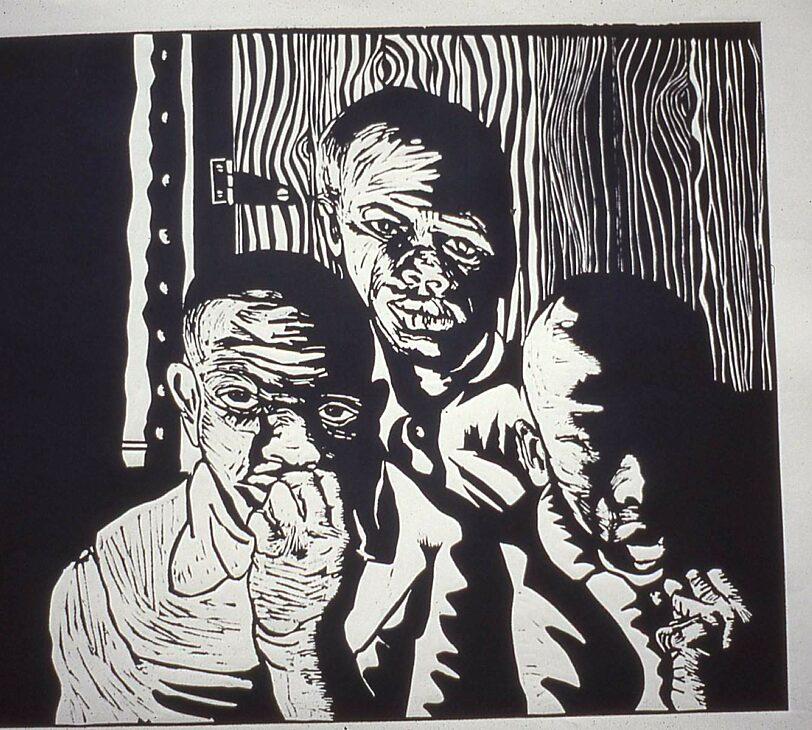 Black Art: Plotting the Course (1989)
Black Art: Plotting the Course was an exhibition curated by Eddie Chambers in collaboration with Bluecoat, Oldham Art Gallery and Wolverhampton Art Gallery.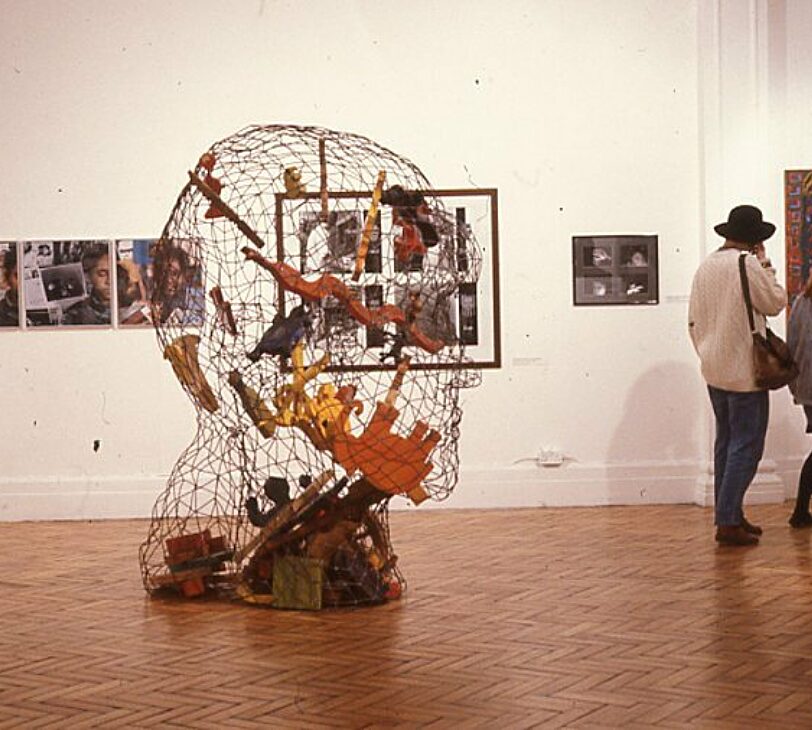 Let the Canvas Come to Life with Dark Faces (1990)
Curated by Eddie Chambers, Let the Canvas Come to Life with Dark Faces was a touring exhibition of self-portraits, held at Bluecoat, the Herbert Art Gallery & Museum (Coventry), South London Art Gallery, Cartwright Hall (Bradford), Ipswich Museum and Castle Museum (Nottingham).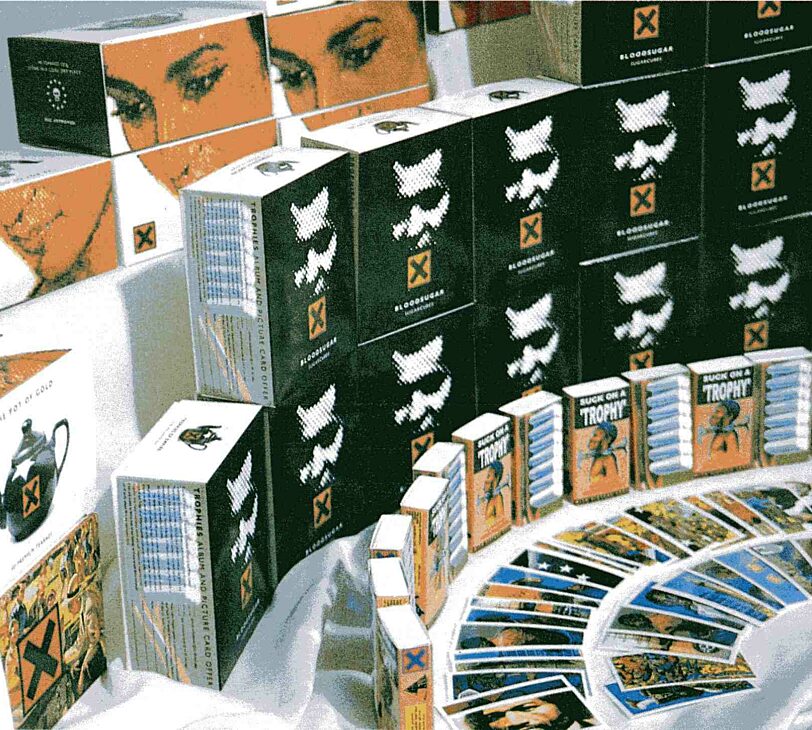 Trophies of Empire (1992 - 1993)
Trophies of Empire was an artists' commission series initiated by artist Keith Piper and the Bluecoat, working with Arnolfini in Bristol and Hull Time Based Arts. Artists examined the legacies of colonialism and imperialism and their imprint in three UK ports – Liverpool, Bristol and Hull.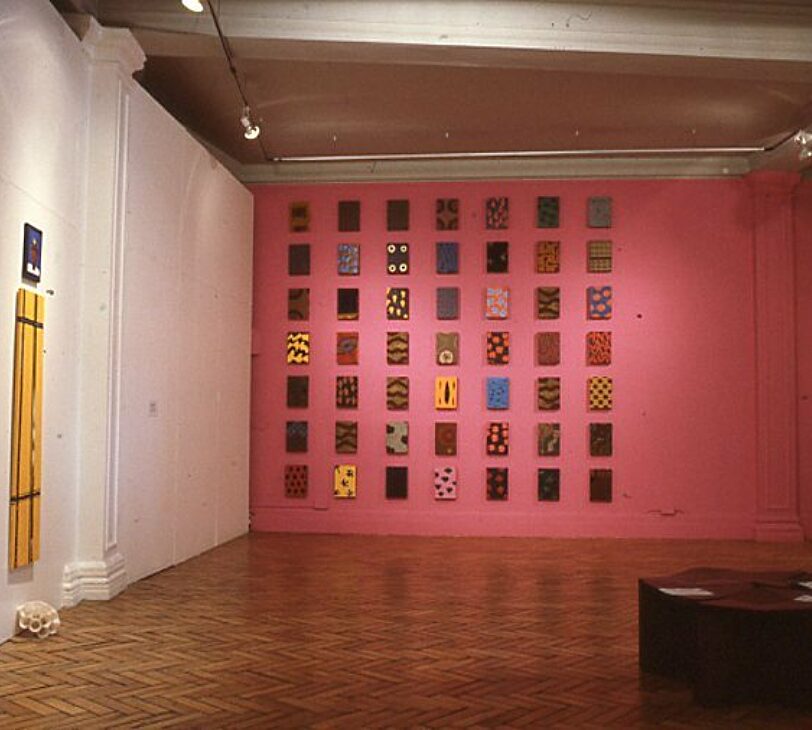 seen/unseen (1994)
seen/unseen was curated by Olu Oguibe and challenged assumptions surrounding the framing of African art. The exhibition featured the work of five artists of African origin working in Britain: Uzo Egonu, Lubaina Himid, Olu Oguibe, Folake Shoga and Yinka Shonibare.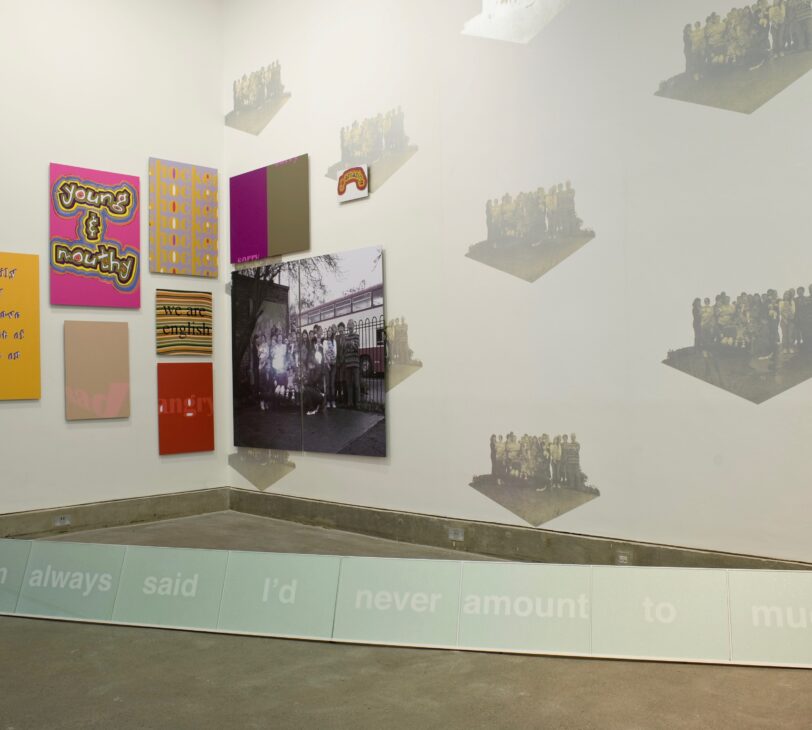 Like Love - Part Two (2010)
Like Love – Part Two was a multi-media installation exploring the concept of care through a collaboration with Blue Room, Bluecoat's inclusive arts programme for adults with learning disabilities.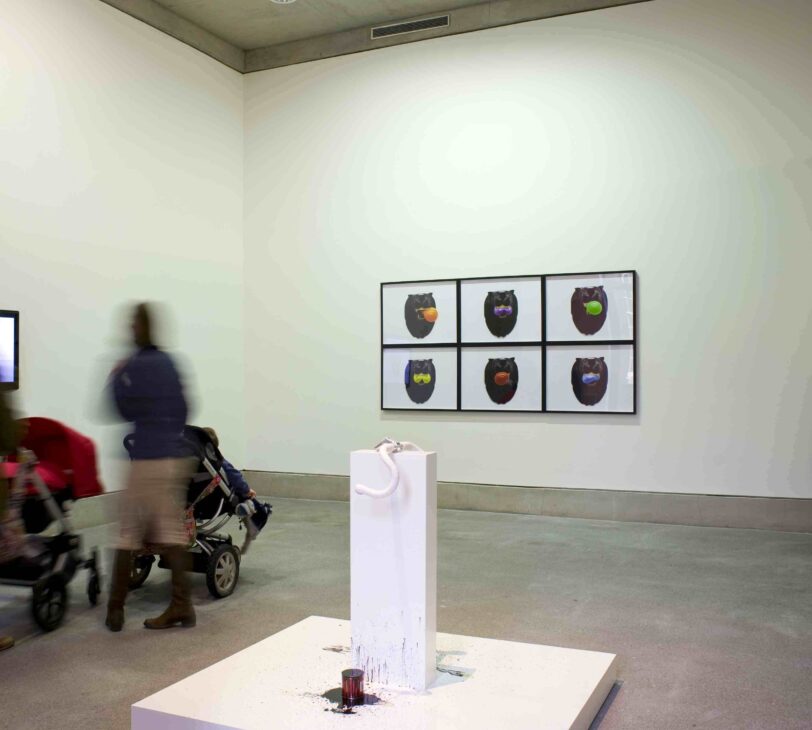 Action (2010)
Action was curated by Sonia Boyce to accompany her Bluecoat exhibition Like Love – Part Two. The invitation to curate the exhibition was in recognition and celebration of Black Skin/Bluecoat, Boyce's first exhibition at the venue in 1985.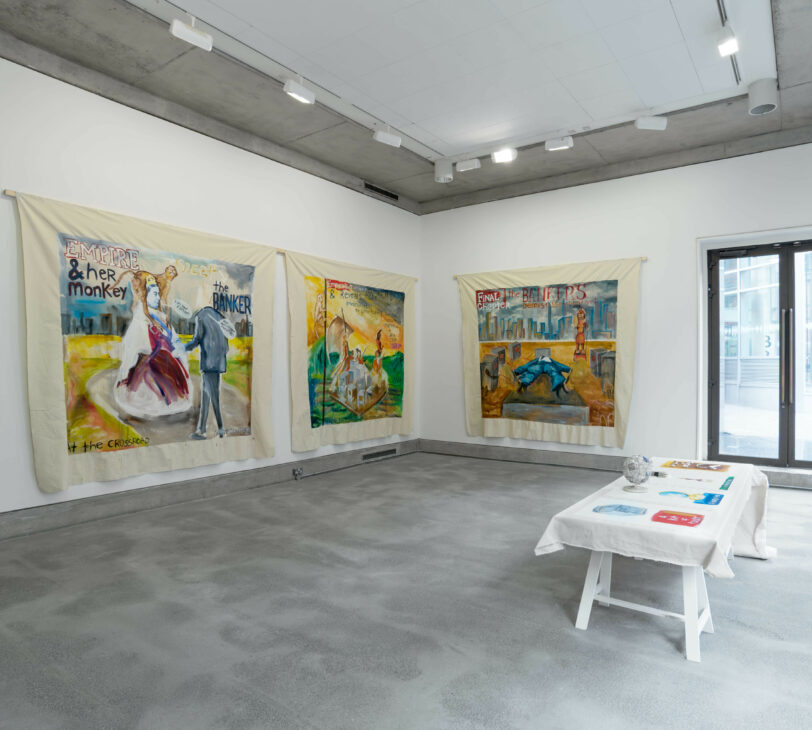 Unearthing the Banker's Bones (2016 - 2017)
Unearthing the Banker's Bones was a solo exhibition created in collaboration with Iniva (London), featuring a new film commission by Keith Piper for the Arts Council Collection's 70th anniversary.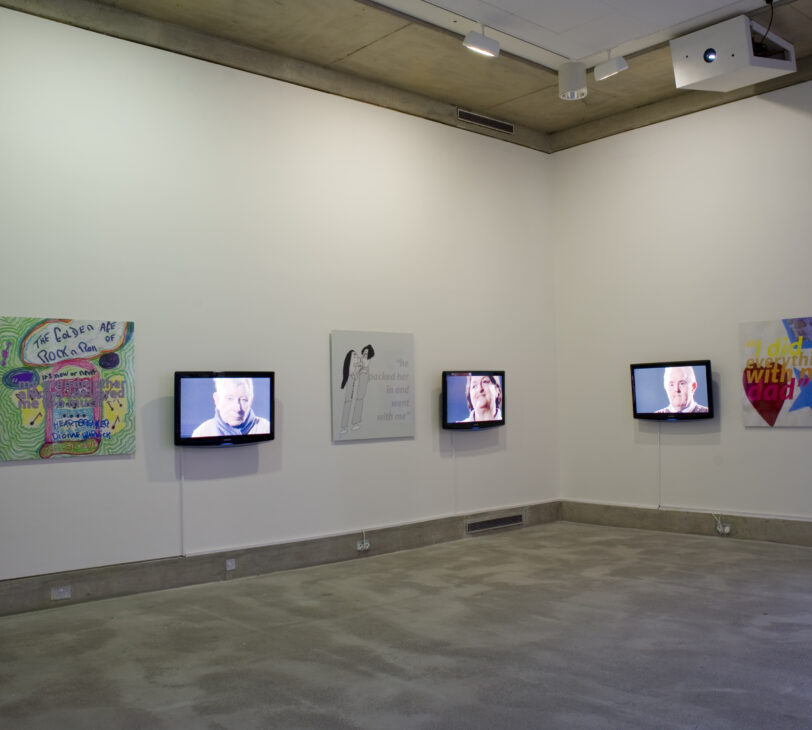 Sonia Boyce
Sonia Boyce OBE is a British Afro-Caribbean artist, working in a variety of media including drawing, photography and video.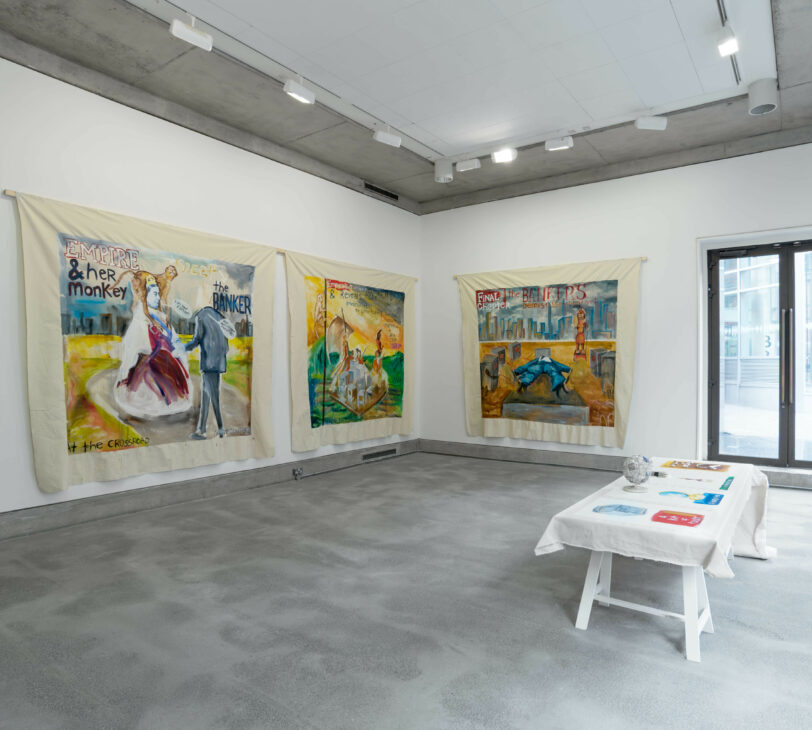 Keith Piper
Keith Piper is a contemporary British artist and academic. Responding to social and political issues through research-driven practice, his work ranges from painting and photography to digital media.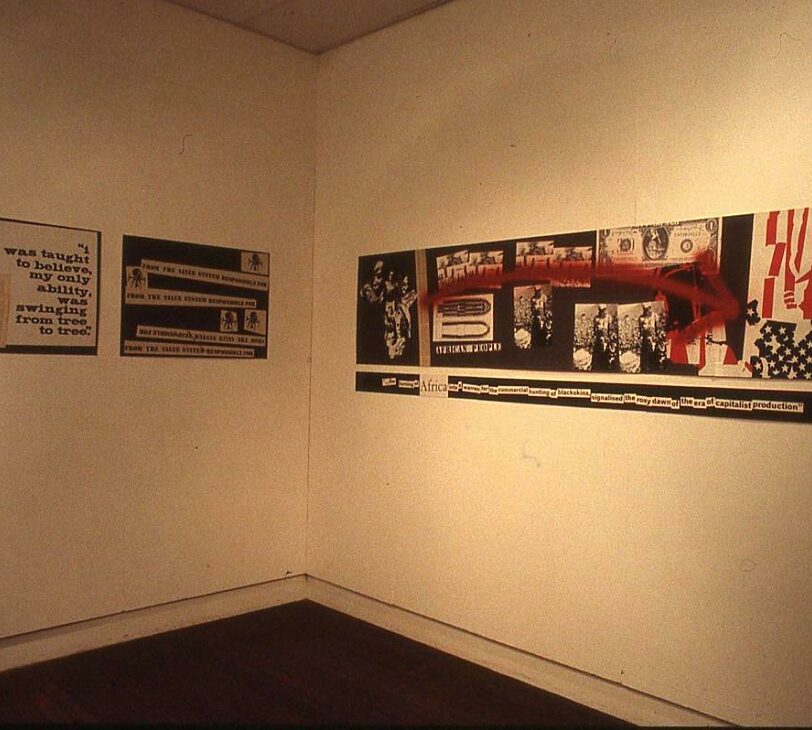 Eddie Chambers
Eddie Chambers is a British contemporary art historian, curator and artist. Chambers was a founding member of the BLK Art Group.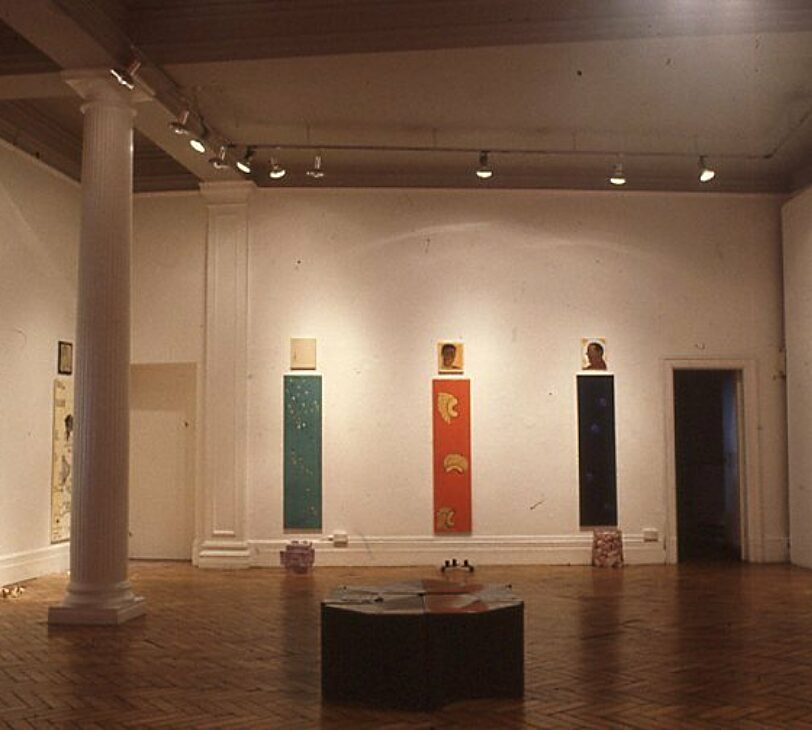 Lubaina Himid
Lubaina Himid is a British artist and curator. She was a central figure in the British Black Arts movement that emerged in the 1980s, influential in her art, writing and curatorial practice.